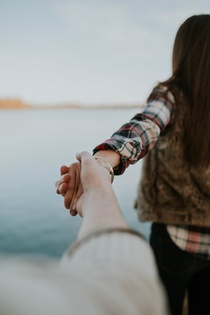 ADHD in the Family: From Childhood through Launching and Thriving as a Couple
360 Minutes
ly Recorded
Ari Tuckman, PsyD, CST

Webinar Description
Full Day Webinar

February 21, 2023 10:00 AM - 4:45 PM EST

Lunch Break 1:00-1:45 PM EST
This Full Day Webinar includes two excellent classes, a total of 6 CE Credits. The cost of the full day is $99.99. You may attend an individual class for $59.99.

To register for the FULL DAY Click "BUY IT NOW". To register for just one class, click on the Class/link below.
If you have any difficulty registering, please contact us here.
Class 1: 10:00 AM EST
Family Therapy for ADHD from Childhood Through Launching
Kids, teens, and young adults with ADHD can put parents (and therapists) in a bind—should they be given more oversight to ensure success or more freedom to learn on their own? Author and international speaker Ari Tuckman, PsyD will explain the many ways that ADHD executive function deficits impact family life and the strategies are most effective for managing these additional struggles. You will learn how to help these families navigate the daily challenges more effectively in order to reduce conflict, foster understanding of ADHD, and support agency to prepare young adults for launching into college and beyond. This will take the therapist out of the middle of the endless tug of wars and give them a framework to help these families.
Class 2: 1:45 PM EST
ADHD in Love: Treating Couples When One Partner Has ADHD
One out of eleven couples has one partner with ADHD which can impact not only the individual, but also makes certain relationship dynamics more likely—and makes these couples more likely to show up in your office. Unfortunately, if the one partner's ADHD isn't addressed directly, the therapist will get stuck in the same traps as the partners do. We will begin with a more useful conceptualization of how ADHD impacts an individual's abilities to meet daily demands. We will then discuss how this sets up the dynamics that commonly develop in these couples, so that you can help these clients break free of the disempowering tug of war and create a more balanced and satisfying relationship. This will include how ADHD impacts a couple's sex life and how to make yet another area of discontent into a shared activity that adds energy to the relationship.
About the Presenter
Ari Tuckman, PsyD, CST has given more than 600 presentations and routinely earns excellent reviews for his ability to make complicated information understandable and useful. He is the author of four books: "ADHD After Dark: Better Sex Life, Better Relationship", "Understand Your Brain, Get More Done", "More Attention, Less Deficit" and "Integrative Treatment for Adult ADHD". He is a psychologist and sex therapist in private practice in West Chester, PA, and co-chair of the CHADD conference committee.
Webinars included in this package:
Family Therapy for ADHD from Childhood Through Launching
Official information:
Refunds:
Registrants who are unable to attend a Thrapy Express seminar or live webinars may ask for, and will receive, a credit or refund (your choice). Refund requests will be processed within 3 business days. When an attendee knows in advance that they are unable to attend we ask that they inform Thrapy Express ahead of time by emailing
[email protected]
or by calling or texting (631) 202-1010 this allows us to free up the spot in the training in the event that a training is at or near capacity.
Disability Access: If you require ADA accommodations, please contact our office 30 days or more before the event. We cannot ensure accommodations without adequate prior notification.
Please Note: Licensing Boards change regulations often, and while we attempt to stay abreast of their most recent changes, if you have questions or concerns about this course meeting your specific board's approval, we recommend you contact your board directly to obtain a ruling.
The grievance policy for trainings provided by the NEFESH INTERNATIONAL is available
here
Satisfactory Completion:
Participants must have paid the tuition fee, logged in and out each day, attended the entire webinar, and completed an evaluation to receive a certificate (If this is a pre-recorded program, a post-test with a passing grade of 80% to receive a certificate.) Failure to log in or out will result in forfeiture of credit for the entire course. No exceptions will be made. Partial credit is not available. Certificates are available after satisfactory course completion by clicking
here
Participants will receive their certificate electronically upon completion of the webinar and course evaluation form.
There is no conflict of interest or commercial support for this program.