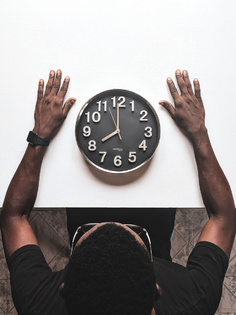 ADHD is All About Seeing Time & Feeling the Future


60 minutes
Wednesday October 14th 2020
12:00 PM EST
Presenter: Ari Tuckman, PsyD, CST
Most people with ADHD struggle with time management and doing the right things at the right times. To understand ADHD most fully (and to work most effectively with these clients and their partners and parents), clinicians need to understand how the fundamental impact of ADHD is on the abilities to see time and feel the future. This presentation will go beyond all the basic strategies and take a deeper look at the science of time awareness and motivation to act towards future goals. This will provide an important shift in your conceptualization of ADHD that will have useful ramifications in how you work with all of your clients (and even think of your own actions). The theory in the first half of the presentation will provide a foundation to understand why the strategies in the second half of the presentation work better. These strategies will help those with ADHD to see time more effectively by externalizing it and then feel time more effectively by building motivation to act towards the future.
Learning Objectives:
Attendees will be able to explain why time is so central to understanding the struggles of ADHD.
Attendees will be able to describe how time horizon and temporal discounting explain many of the time management problems associated with ADHD.
Attendees will be able to help clients be more effective and consistent.


NEFESH International is recognized by the New York State Education Department's State Board for Social Work as an Approved Provider of Continuing Education for Licensed Social Workers (#SW-0048), and by the NYSED's State Board for Mental Health Practitioners as an Approved Provider of Continuing Education for Licensed Marriage and Family Therapists (#MFT-0046) and Licensed Mental Health Counselors (#MHC-0082).