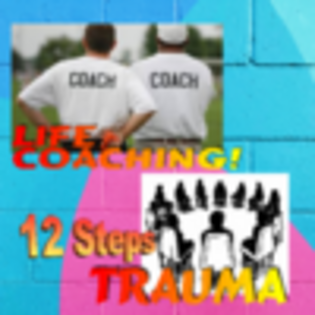 The Trauma, 12 Steps, Addiction Recovery, Life Coaching Seminar!
360 Minutes
ly Recorded
Michell Stanley, LICSW, RYT, CLC
Eryca Kasse, LICSW

Webinar Description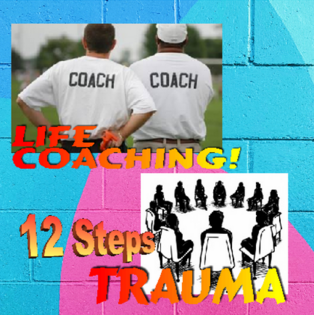 The Trauma, 12 Steps, Addiction Recovery, Life Coaching Seminar!
Full Day Webinar
March 3, 2022
This Full Day Webinar includes two excellent classes, a total of 6 CE Credits. The cost of the full day is $99.99. You may attend an individual class for $59.99. This webinar is live and interactive.
To register for the FULL DAY Click "BUY IT NOW". To register for just one class, click on the Class/link below.
Class 1
The Ethical Application of Life Coaching for Clinicians (3 CE Credits - Ethics)
10:00 AM - 1:00 PM EST
Clinicians have much to gain from learning the skills of Life Coaching. While life Coaching is often considered a subset of CBT in truth it is much more.

Practitioners who learn the art of coaching can expand their expertise beyond basic clinical service provision. They can Empower clients and colleagues to be more autonomous. They can enhance their leadership, consulting and mediation skills, as well as these skills in their clients. And facilitate change that comes from the client (inside out vs. outside in). This training will address ethical applications of life coaching techniques practiced by licensed clinicians.

(Trainer: Michell Stanley, LICSW, RYT, CLC is the founder and director of Moksha Living. Michell helps individuals to develop more Trust, Intimacy, and Balance in order to thrive in the present and secure their legacy. Michell uses the combination of yoga, life coaching, somatic experiencing and mindfulness training for a more "wholistic" approach to therapy. Her experience includes social work in mental health, education, criminal justice and community development arenas. She aims to empower professionals to maximize their potential by expanding their impact and understanding of their own value, through the service they provide and the role they serve in relationships. Michell is currently living in D.C. and L.A while virtually managing a business and working with clients and organizations all over the world. Her practice that started as a 1-woman-show, has expanded into a multi-disciplinary coaching and leadership school that serves the Federal Government, NASA, DC Courts and the NFL by helping their employees tap into their purpose by learning to coach others.)


Trauma Informing the 12 Steps: Empowerment in Substance Use & Addiction Recovery (3 CE Credits)
1:45 PM - 4:45 PM EST
Clients living with substance misuse & addiction often have histories of emotional, physical and/or sexual trauma. The 12 Step groups AA and NA are the most widespread and available peer support groups for addiction recovery, though some language of the 12 Steps may be contraindicated for survivors of trauma.

This training provides an introduction to broadened definitions of trauma with examples throughout the lifespan. We will review the key principles of Trauma Informed Care by SAMHSA. Participants will also explore the relationship between unhealed trauma and the development of substance use disorders through an overview of the Adverse Childhood Experiences Study (ACES). We will analyze language of the 12 steps through a trauma informed lens, offering alternative language options to promote healing empowerment & prevent re-traumatization; Attendees will come away with resources to refer clients seeking peer support alternatives to the 12 steps. 

**This Training is Not Affiliated with AA, NA or any 12 Step program or entity** 

(Trainer, Eryca Kasse, LICSW, Founder, CHOICES in Healing & Recovery)
Webinars included in this package:
The Ethical Application of Life Coaching for Clinicians (3 CE credits; Ethics)
Trauma Informing the 12 Steps: Empowerment in Substance Use & Addiction Recovery (3 CE Credits)
Official information:
Refunds:
Registrants who are unable to attend a Thrapy Express seminar or live webinars may ask for, and will receive, a credit or refund (your choice). Refund requests will be processed within 3 business days. When an attendee knows in advance that they are unable to attend we ask that they inform Thrapy Express ahead of time by emailing
[email protected]
or by calling or texting (631) 202-1010 this allows us to free up the spot in the training in the event that a training is at or near capacity.
Disability Access: If you require ADA accommodations, please contact our office 30 days or more before the event. We cannot ensure accommodations without adequate prior notification.
Please Note: Licensing Boards change regulations often, and while we attempt to stay abreast of their most recent changes, if you have questions or concerns about this course meeting your specific board's approval, we recommend you contact your board directly to obtain a ruling.
The grievance policy for trainings provided by the NEFESH INTERNATIONAL is available
here
Satisfactory Completion:
Participants must have paid the tuition fee, logged in and out each day, attended the entire webinar, and completed an evaluation to receive a certificate (If this is a pre-recorded program, a post-test with a passing grade of 80% to receive a certificate.) Failure to log in or out will result in forfeiture of credit for the entire course. No exceptions will be made. Partial credit is not available. Certificates are available after satisfactory course completion by clicking
here
Participants will receive their certificate electronically upon completion of the webinar and course evaluation form.
There is no conflict of interest or commercial support for this program.