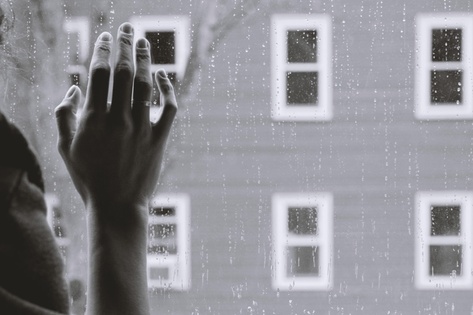 Assessing and Treating Sexual Dysfunction: A Systemic Approach
3 Hours, 0 Minutes
Previously Recorded
Samuel Shy Krug, Ph.D., CST
Add this webinar to your calendar:
---
Webinar Description
Sexual disorders are an often-overlooked class of psychopathology by mental health providers, often due to lack of sufficient clinical training, discomfort with the topic, and transference/countertransference issues in therapy. However, the ubiquitous nature of sexual difficulties, either secondary to another psychopathology, due to a co-morbid medical issue, or the result of the normal aging process, created a strong likelihood that sexual difficulties will go undiagnosed and untreated.
This presentation will go over common barriers clinicians feel to assessing sexual difficulties, address the relevance of assessing sexual function, even if not a part of the chief complaint, and discuss relevant components to conducting a comprehensive sexual health assessment. The presentation will then discuss treatment modalities that are used in sex therapy and several core skills used in sex therapy.
Qualifications:
Dr. Shy Krug is a psychologist and AASECT certified sex therapist and is the founder and director of Blue Anchor Psychology, a group practice focused on sex therapy, couples therapy, and generalist mental healthcare. Dr. Krug completed a postdoctoral fellowship in PTSD at the Bronx VA and a postdoctoral certificate in sex therapy from The Buehler Institute.
Learning Objectives:
Participants will be able to identify barriers to discussing sexuality with patients
Participants will be able to describe the PLISSIT model for sex therapy
Participants will be able to structure a sexual health assessment
Participants will be able to describe the systemic approach to sex therapy
Agenda:
Assessing and Treating Sexual Dysfunction: A Systemic Approach
Shy Krug, Ph.D. CST
Why Assess Sexual Health

Why assessing sexual health matters for the general practitioner
Relationship between sexual health and psychopathology
Role of shame and stigma in sexual function
(10 minutes)
Common Barriers for Clinicians

Competency
Personal vulnerability and biases
Ethical Concerns
What is sexological worldview, and what role does it play for clinicians
Religious and Cultural Issues with the Jewish community
(10 minutes)
What is the systemic approach to sex therapy?

How is this different that older models of sex therapy?
What is entailed in the systemic approach?
(10 minutes)
How to approach the topic of sex

Harris and Hayes 4 stage model
Role of how patients vs. clinicians use language
PLISSIT Model
What are the two sexual response cycle used?
(20 minutes)
Conducting a sexual health assessment

Presenting problem
Medical History
Psychiatric History
Social and Relationship History
Sexual Health History
(30 minutes)
Understanding the body

anatomical structures and physiological processes
sexual response cycle
Impact of psychological functioning on physiology
medical conditions that affect sexual function
(10 minutes)
Psychological interventions

Developmental models
Cognitive models
behavioral models
Third-wave psychotherapies
Couples therapy
(20 minutes)
Foundational interventions in sex therapy

PLISSIT Model
Sensate focus therapy
pleasure vs. outcome
Communication skills training
intimacy enhancing skills
Psychoeducation
(20 minutes)
Psychological interventions by type of dysfunction

disorders of the arousal/desire stage
disorders of the plateau stage
disorders of the orgasm and ejaculation stage
overview of sex therapy interventions
(3 0 minutes)
Sensate focus therapy

what sensate is and what it's not
How to introduce sensate focus therapy
How to assist patients in structuring sensate practice
What spectatoring is
(20 minutes)
Certificates Provider -This Webinar Offers 3 Continuing Education Credits
This webinar is recorded and will not grant live credits.
NEFESH International is recognized by the New York State Education Department's State Board for Mental Health Practitioners as an approved provider of continuing education for licensed marriage and family therapists #MFT-0046
NEFESH International is recognized by the New York State Education Department's State Board for Mental Health Practitioners as an approved provider of continuing education for Mental Health Counselor #MHC-0082
NEFESH International is recognized by the New York State Education Department's State Board for Social Work as an approved provider of continuing education for licensed social workers #SW-0048.
This presentation is open to:
Behavior Analysts
Social Workers
Professional Counselors
Therapists
Psychologists
Licensed Mental Health Practitioners
Other professionals interacting with populations engaged in mental health based services
This online class is offered at an introductory level ,and is beneficial for an intermediate level clinician:
New practitioners who wish to gain enhanced insight surrounding the topic
Experienced practitioners who seek to increase and expand fundamental knowledge surrounding the subject matter
Advanced practitioners seeking to review concepts and reinforce practice skills and/or access additional consultation
Managers seeking to broaden micro and/or macro perspectives
Official information
Refunds: Registrants who are unable to attend a Thrapy Express seminar or live webinars may ask for, and will receive, a credit or refund (your choice). Refund requests will be processed within 3 business days. When an attendee knows in advance that they are unable to attend we ask that they inform Thrapy Express ahead of time by emailing [email protected] or by calling or texting (631) 202-1010 this allows us to free up the spot in the training in the event that a training is at or near capacity.
Disability Access: If you require ADA accommodations, please contact our office 30 days or more before the event. We cannot ensure accommodations without adequate prior notification.
Please Note: Licensing Boards change regulations often, and while we attempt to stay abreast of their most recent changes, if you have questions or concerns about this course meeting your specific board's approval, we recommend you contact your board directly to obtain a ruling.
The grievance policy for trainings provided by the NEFESH INTERNATIONAL is available here
Satisfactory Completion: Participants must have paid the tuition fee, logged in and out each day, attended the entire webinar, and completed an evaluation to receive a certificate (If this is a pre-recorded program, a post-test with a passing grade of 80% to receive a certificate.) Failure to log in or out will result in forfeiture of credit for the entire course. No exceptions will be made. Partial credit is not available. Certificates are available after satisfactory course completion by clicking here
Participants will receive their certificate electronically upon completion of the webinar and course evaluation form.
There is no conflict of interest or commercial support for this program.