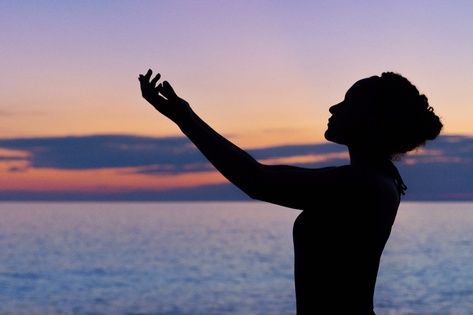 Ambushed by Betrayal : Helping Clients on their healing journey to healthy intimacy
2 Hours, 0 Minutes
Previously Recorded
Allan J. Katz, LPC, CSAT and Michele Saffier, LMFT, CSAT
Add this webinar to your calendar:
---
Webinar Description
This training is an introduction to the theory and practice of clinical interventions in the treatment of betrayal trauma. The method is particularly known for its effectiveness in working with betrayed partners due to infidelity and out-of-control sexual behaviors which affect a relationship. Of the many areas addressed in the field of psychology, there is relatively little research and understanding whether out-of-control sexual behavior is truly a disorder and worthy of treatment. Traditional approaches include behavioral, cognitive, and psychodynamic methods based on a client's willingness to change behavior. In past years, the codependency model postulated that the betrayed partner was somehow also at fault. These approaches have been found to be ineffective in treating out-of-control behaviors. A more effective treatment model has been developed to focus on trauma caused by the betrayer and its effect on the betrayed partner.
This training is designed to advance our understanding in working with betrayed partners and their desire to heal from betrayal trauma while contemplating whether to stay in the relationship. Research indicates that focusing on reducing the effects of trauma, while educating the betrayed partner about behavioral addiction is a more effective method for repairing the relationship. The presentation offers an innovative scientific model, based on the presenter's 22 years of clinical experience treating couples suffering from the trauma of betrayal, leading them on a path toward reconciliation, forgiveness and hope. It is through this model that we gain insight into the power of mindfulness based and experiential methods for treating betrayal trauma.
The training will offer a framework for understanding the nuances of out-of-control sexual behavior and infidelity and what attachment styles and family of origin dynamics typically lead to such behavior. Once this understanding is established, the betrayed partner is introduced to interventions which help them work through their trauma caused by the partner and how to journey through the pitfalls of broken trust, anger, fear of relapse toward eventual reconciliation and forgiveness.
During this webinar, we will cover the origins of out-of-control sexual behavior and infidelity, we will discuss why partners betray the people they love, the interventions which help the betrayed partner express anger and grief and the author's journey toward healing, featuring mending a tattered heart, reflection and reconciliation, forgiveness, release and restoration.
Qualifications:
Michele Saffier, LMFT, CSAT , is owner and clinical director of Michele Saffier and Associates in Philadelphia, PA. She has conducted training for mental health professionals on Sexual Addiction and Partner Trauma at The Society for the Advancement of Sexual Health (SASH) and The International Association of Sex Addiction Therapists (IITAP). Allan J. Katz, LPC, CSAT is a Licensed Professional Counselor in the states of Tennessee and Mississippi. He is a Certified Sexual Addiction Therapist with over 10 years of experience seeing individuals and couples struggling with sex, porn and love addiction, internet addiction, intimacy disorders, depression, anxiety and trauma related disorders.
Learning Objectives:
Participants will be able to guide clients through a proven process of healing from betrayal trauma.
Participants will be able to describe the formal process of recovery from betrayal trauma
Participants will be able to define the connection between trauma and addiction and understand how it evolves into betrayal
Agenda:
The problem:  Exercises to begin the healing process, evaluate what is important and give direction on how to proceed. (10 minutes)
Answering the Why Question:  Why did you do this to me, how could you betray me like that? Answers to provide clarity and make healing possible. (10 minutes)
Trauma and Addiction:  The connection:  Understanding the brain science behind childhood trauma and how it can manifest into addiction later in life. (10 minutes)
Formal disclosure:  Withholding information causes harm and exasperates the feeling you don't know the truth and can't trust any longer.  This formal process is a proven method for both partners to tell the truth, the impact it has had on the betrayed spouse and a restitution letter by the betrayer to express remorse, empathy and truth.  (10 minutes)
Healing your tattered heart: Healing begins as you find your way through pain so it doesn't keep rearing its ugly head so often. (10 minutes)
Reflection and Reconstruction:  As the pain subsides, exercises help you revisit memories, reclaim some, and have a newfound wisdom in seeing each situation differently. (10 minutes)
Forgiveness vs. Unforgiveness:  Restoring you to wholeness and inner harmony. (10 minutes)
Release: Exercises to release the pain, anger, grief; filling it up with hope, self-compassion and tenderness. (10 minutes)
Restoration:  How to rewrite your story to find meaning in suffering moving from victim to victor. (10 minutes)
Is reconciliation possible?  Case studies show that reconciliation is possible. (10 minutes)
What betrayers want you to know:  Explaining family of origin issues and how unhealthy attachment leads to addiction and the need of attention from others, or entitlement which leads to acting out. (10 minutes)
Tools for the betrayer.  DBT and other skills the betraying partner can use to repair the relationship, discover what healthy intimacy is, finally and move toward building trust in the relationship. (10 minutes)
Certificates Provider -This Webinar Offers 2 Continuing Education Credits
This webinar is recorded and will not grant live credits.
This program is co-sponsored by NEFESH International and Therapy Express. NEFESH International is approved by the American Psychological Association to sponsor continuing education for psychologists. NEFESH International maintains responsibility for this program and its content.
NEFESH International, Inc. is recognized by the New York State Education Department's State Board for Psychology as an approved provider of continuing education for licensed psychologists #PSY-0116.
CE You! is an approved sponsor of the Maryland Board of Social Work Examiners for continuing education credits for licensed social workers in Maryland. CE You! maintains responsibility for this program.
CE You LLC is recognized by the New York State Education Department's State Board for Social Work as an approved provider of continuing education for licensed social workers #SW-0437
NEFESH International is recognized by the New York State Education Department's State Board for Mental Health Practitioners as an approved provider of continuing education for licensed marriage and family therapists #MFT-0046
NEFESH International is recognized by the New York State Education Department's State Board for Mental Health Practitioners as an approved provider of continuing education for Mental Health Counselor #MHC-0082
This presentation is open to:
Behavior Analysts
Social Workers
Professional Counselors
Therapists
Psychologists
Licensed Mental Health Practitioners
Other professionals interacting with populations engaged in mental health based services
This online class is offered at an introductory level ,and is beneficial for a beginner level clinician:
New practitioners who wish to gain enhanced insight surrounding the topic
Experienced practitioners who seek to increase and expand fundamental knowledge surrounding the subject matter
Advanced practitioners seeking to review concepts and reinforce practice skills and/or access additional consultation
Managers seeking to broaden micro and/or macro perspectives
Official information
Refunds: Registrants who are unable to attend a Thrapy Express seminar or live webinars may ask for, and will receive, a credit or refund (your choice). Refund requests will be processed within 3 business days. When an attendee knows in advance that they are unable to attend we ask that they inform Thrapy Express ahead of time by emailing [email protected] or by calling or texting (631) 202-1010 this allows us to free up the spot in the training in the event that a training is at or near capacity.
Disability Access: If you require ADA accommodations, please contact our office 30 days or more before the event. We cannot ensure accommodations without adequate prior notification.
Please Note: Licensing Boards change regulations often, and while we attempt to stay abreast of their most recent changes, if you have questions or concerns about this course meeting your specific board's approval, we recommend you contact your board directly to obtain a ruling.
The grievance policy for trainings provided by the NEFESH INTERNATIONAL is available here
Satisfactory Completion: Participants must have paid the tuition fee, logged in and out each day, attended the entire webinar, and completed an evaluation to receive a certificate (If this is a pre-recorded program, a post-test with a passing grade of 80% to receive a certificate.) Failure to log in or out will result in forfeiture of credit for the entire course. No exceptions will be made. Partial credit is not available. Certificates are available after satisfactory course completion by clicking here
Participants will receive their certificate electronically upon completion of the webinar and course evaluation form.
There is no conflict of interest or commercial support for this program.