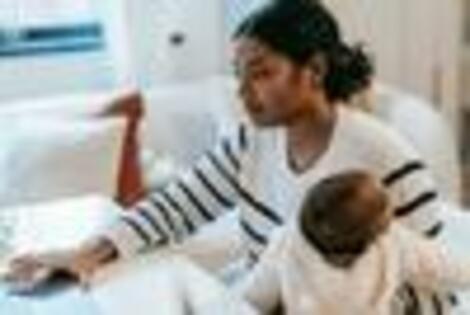 Career Counseling and Grief: Providing career support for parents of a child with a chronic or terminal illness (Recorded)
3 Hours, 0 Minutes
Previously Recorded
Mary Rose Tichar
Add this webinar to your calendar:
---
Webinar Description
This presentation will examine how a child's chronic or terminal illness can alter a parent's life and career. Participants will gain an in-depth understanding, based on real life stories of parents who care for a child with a chronic or terminal illness, of how their chronic stress and grief can impact their career.
This presentation will share counseling resources that encourage career maintenance and growth during such trials. We will discuss career theories and counseling strategies to help clients attain an appropriate work life balance. Therapists will gain insights into communication with this special population of employees who find themselves in the grip of intense stress that challenges their ability to meet the responsibilities of their job and profession.
Disclosure: This class includes real life narratives of parents and pictures of their child with chronic or terminal illness.
Qualifications:
Mary Rose Tichar, a licensed and certified career counselor, guides people towards their full potential and a life of meaning and purpose. Her personal experience with loss and grief inspired her work with adults struggling to maintain their job during their child's illness and/or after the death of their child. Mary Rose was a guest speaker for Restoring a Mother's Heart retreat in 2017, the National Career Development Association conference in 2019, and the graduate counseling program at Cleveland State University in Cleveland OH in 2020.
Learning Objectives:
to understand how a chronic or terminal illness can alter a parents life and career
learn counseling resources that encourage career maintenance and growth during the illness and/or during grief.
Agenda:
1. The Data. In 2019, the mortality rate in the United States was 6.5 children (ages 0-5) per 1,000 births.
2. The Parents Experience. Meet the parents and their children. Learn about their challenges at work during their child's illness and/or after their child died.
3. Career Theory. Learn about career theories and therapies that support and engage the parent to restore a sense of identity and hope.
4. For Counselors. Resources for providing hope and comfort for parents.
This presentation is open to:
Behavior Analysts
Social Workers
Professional Counselors
Therapists
Psychologists
Licensed Mental Health Practitioners
Other professionals interacting with populations engaged in mental health based services
This online class is offered at an introductory level ,and is beneficial for a beginner level clinician:
New practitioners who wish to gain enhanced insight surrounding the topic
Experienced practitioners who seek to increase and expand fundamental knowledge surrounding the subject matter
Advanced practitioners seeking to review concepts and reinforce practice skills and/or access additional consultation
Managers seeking to broaden micro and/or macro perspectives
Official information
Refunds: Registrants who are unable to attend a Thrapy Express seminar or live webinars may ask for, and will receive, a credit or refund (your choice). Refund requests will be processed within 3 business days. When an attendee knows in advance that they are unable to attend we ask that they inform Thrapy Express ahead of time by emailing [email protected] or by calling or texting (631) 202-1010 this allows us to free up the spot in the training in the event that a training is at or near capacity.
Disability Access: If you require ADA accommodations, please contact our office 30 days or more before the event. We cannot ensure accommodations without adequate prior notification.
Please Note: Licensing Boards change regulations often, and while we attempt to stay abreast of their most recent changes, if you have questions or concerns about this course meeting your specific board's approval, we recommend you contact your board directly to obtain a ruling.
The grievance policy for trainings provided by the NEFESH INTERNATIONAL is available here
Satisfactory Completion: Participants must have paid the tuition fee, logged in and out each day, attended the entire webinar, and completed an evaluation to receive a certificate (If this is a pre-recorded program, a post-test with a passing grade of 80% to receive a certificate.) Failure to log in or out will result in forfeiture of credit for the entire course. No exceptions will be made. Partial credit is not available. Certificates are available after satisfactory course completion by clicking here
Participants will receive their certificate electronically upon completion of the webinar and course evaluation form.
There is no conflict of interest or commercial support for this program.