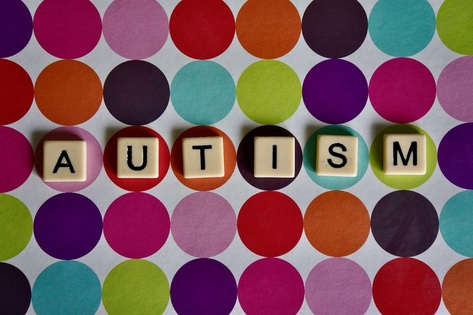 DIR-Floor Time-An Evidence Based Play Therapy Model for Children/Adolescents Impacted by ASD
6 Hours, 0 Minutes
Previously Recorded
Esther B. Hess, Ph.D.
Add this webinar to your calendar:
---
Webinar Description
Course Description/Abstract
In an understanding of brain development, it was previously believed that if an injury happens to one area of the brain, then that function is gone forever. We now know that the brain's capacity for adaptability in far greater and that that quality, known as brain plasticity, means that given the right opportunities for neuronal growth, one area of the brain can take over the functioning of an area that had previously been damaged or delayed. For this new neuronal growth to occur, experiences and especially emotional experiences full of affective co-regulated opportunities needs to happen. We will explore together how DIR/Floor Time helps children impacted by developmental delays and regulatory concerns, like autism spectrum disorder, tolerate new emotional experiences so that new brain pathways leading to higher developmental capacities can become possible.
This course will offer a theoretical conceptual and practical understanding of the assessment and treatment of children and adolescents with interactive disorder, regulatory challenges, and developmental delays through the developmental relational technique known as DIR/Floor Time. Adaptations of clinical play therapy techniques utilizing Dr. Stanley Greenspan's Developmental, Individual Differences, Relationship-Based Model (hereafter to be known as DIR) will be examined for uses with these children and adolescents in individual, family, and group therapy contexts as the primary area of focus.
Using the DIR/Floor Time approach, you will also learn the importance of an interdisciplinary collaboration that includes mental health, occupational therapy/physical therapy, education, speech and language therapy, and medicine all working together to help promote optimal developmental growth. Participants will gain a better understanding of relationship-based intervention to guide their practice in the home, clinic, school-based, and workplace setting. Video case studies, as well as participants' own clinical practices, will be discussed to create an interactive ' hands-on' medium that will illustrate practical solutions to complex developmental problems.
Qualifications:
Esther B. Hess, Ph.D. is a developmental psychologist and executive director of a multidisciplinary treatment facility in West Los Angeles, CA, Center for the Developing Mind. The Center specializes in the assessment, diagnosis and treatment of developmental and regulatory disorders including childhood depression and anxiety disorder. In addition, Dr. Hess is an author and a national and international speaker on DIR/Floor Time: A Developmental/Relational Treatment Approach of ASD and Sensory Processing Disorder in Children, Adolescents and Young Adults. Dr. Hess can be reached through the Center's website, www.centerforthedevelopingmind.com.
Learning Objectives:
Attendees will identify indicators of sensory and processing challenges for individuals impacted by developmental and/or regulatory disorders.
Those attending will demonstrate a familiarity with the indicators of social-emotional challenge of persons impacted by developmental and/or regulatory disorders.
Attendees will learn the DIR/Floor Time Model of play therapy treatment strategies used to support specific sensory and processing challenges in children and adults.
Those in attendance will be able to define how the DIR/Floor Time of play therapy model facilitates emotional regulation and expression.
Those attending this conference will be able to specify the various strategies that collectively make up the DIRF1or Time model of play therapy as it facilitates socialization and social skills.
Those in attendance will be able to describe common parent-child issues for persons with interactive disorders, regulatory concerns or developmental delays.
Those attending this conference will demonstrate an introductory/intermediate knowledge of the DIR/Floor Time play therapy model that facilitates adaptive interpersonal relationships within families with persons impacted with interactive disorders, regulatory concerns or developmental delays.
Attendees will define the components of the DIR/Floor Time play therapy approach to facilitate positive self-esteem of persons impacted with sensory and processing challenges.
Agenda:
Course Timeline and Breakdown (listed in EST)

10:00 a.m. - Course Begins
1: The Developmental, Individual-Difference, Relationship-Based (DIR) Model *Functional developmental stages
*Individual differences in auditory processing and language, visual-spatial processing, motor planning, sensory modulation
*The affect diatheses hypothesis: The central role of emotion in the development of intelligence, language, motor, and sensory processing
*Relationships, dynamic, learning interactions, and family patterns
*Interactive break out session with participants-Identifying DIR in real session time
II: Clinical Assessment Approaches
*Analysis of adaptive development, including motor, affective, sensory, language, cognitive, and sense of self
*Observing infant's behavior, affects, and developmental patterns
*Comprehending child/caregiver interactions and family patterns
*Taking the initial interview and eliciting the developmental history
*Assessing clinical challenges, such as the differences between developmental variations and disorders
*using the Functional Emotional Assessment Scale (FEAS) for clinical and administrative requirements
*Interactive break out session with participants-rating actual parent/child pattern interaction in session
*Q & A with Dr. Hess
1:00 p.m.-1:45 p.m. - Lunch Break
1:45-4:00 p.m. Course Continues
III: Diagnostic Process
*Determining functional developmental levels (in comparison to age-expected levels) *Discovering the range, flexibility, and stability of adaptive and coping strategies *Assessing the contribution of environmental patterns, stresses, and conflicts, as well as constitutional and maturational patterns of both parent and child
*Constructing the diagnostic profile
IV: Intervention Planning
*using the diagnostic profile to plan appropriate intervention strategies for frequently presenting challenges, as well as rare or unusual patterns
*Videotaped illustrations throughout the presentation
* Interactive break out session with participants
V: In-depth presentation of DIR/Floor Time: A developmental/relational play therapy approach to intervention for children with special needs and their families based on the child's functional developmental level, individual differences, and interactive relationships (DIR Model), including home and family program of developmentally appropriate interactions, interventions, and practices geared to each child's developmental profile (Floor Time). A new educational model for use in classrooms, daycare, and semi-structured activities promoting social interaction for small group settings will also be discussed.
*Q & A with Dr. Hess
4:45 p.m. Course Conclusion and Evaluation
Certificates Provider -This Webinar Offers 6 Continuing Education Credits
This webinar is recorded and will not grant live credits.
This program is co-sponsored by NEFESH International and Therapy Express. NEFESH International is approved by the American Psychological Association to sponsor continuing education for psychologists. NEFESH International maintains responsibility for this program and its content.
NEFESH International, Inc. is recognized by the New York State Education Department's State Board for Psychology as an approved provider of continuing education for licensed psychologists #PSY-0116.
NEFESH International is recognized by the New York State Education Department's State Board for Mental Health Practitioners as an approved provider of continuing education for licensed marriage and family therapists #MFT-0046
NEFESH International is recognized by the New York State Education Department's State Board for Mental Health Practitioners as an approved provider of continuing education for Mental Health Counselor #MHC-0082
NEFESH International is recognized by the New York State Education Department's State Board for Social Work as an approved provider of continuing education for licensed social workers #SW-0048.
This presentation is open to:
Behavior Analysts
Social Workers
Professional Counselors
Therapists
Psychologists
Licensed Mental Health Practitioners
Other professionals interacting with populations engaged in mental health based services
This online class is offered at an intermediate level ,and is beneficial for an intermediate level clinician:
New practitioners who wish to gain enhanced insight surrounding the topic
Experienced practitioners who seek to increase and expand fundamental knowledge surrounding the subject matter
Advanced practitioners seeking to review concepts and reinforce practice skills and/or access additional consultation
Managers seeking to broaden micro and/or macro perspectives
Official information
Refunds: Registrants who are unable to attend a Thrapy Express seminar or live webinars may ask for, and will receive, a credit or refund (your choice). Refund requests will be processed within 3 business days. When an attendee knows in advance that they are unable to attend we ask that they inform Thrapy Express ahead of time by emailing [email protected] or by calling or texting (631) 202-1010 this allows us to free up the spot in the training in the event that a training is at or near capacity.
Disability Access: If you require ADA accommodations, please contact our office 30 days or more before the event. We cannot ensure accommodations without adequate prior notification.
Please Note: Licensing Boards change regulations often, and while we attempt to stay abreast of their most recent changes, if you have questions or concerns about this course meeting your specific board's approval, we recommend you contact your board directly to obtain a ruling.
The grievance policy for trainings provided by the NEFESH INTERNATIONAL is available here
Satisfactory Completion: Participants must have paid the tuition fee, logged in and out each day, attended the entire webinar, and completed an evaluation to receive a certificate (If this is a pre-recorded program, a post-test with a passing grade of 80% to receive a certificate.) Failure to log in or out will result in forfeiture of credit for the entire course. No exceptions will be made. Partial credit is not available. Certificates are available after satisfactory course completion by clicking here
Participants will receive their certificate electronically upon completion of the webinar and course evaluation form.
There is no conflict of interest or commercial support for this program.