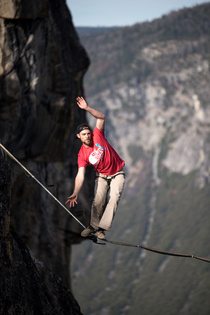 Devoted Or Dangerous? Ideological Violence Risk In Emerging Adulthood
120 minutes
Sunday September 11th 2022
10:00 AM EST
Brielle Stark-Adler, Ph.D.
Add this webinar to your calendar:
---
Webinar Description
Emerging adults' developmental openness to new ideas, as well as their motivation for connection and belonging, can transform into an all-encompassing worldview that impacts cognition, emotion, and behavior. Explore the psychological trajectory from ideological passion to extremist thinking and violent ideation. Risk and protective factors in personality, behavior, and environment will be reviewed.
This session will examine the psychological process through which the potential for ideologically based violence may develop, with specific focus on the developmental framework of emerging adulthood. The training will address the mental health provider's role in assessment, consultation, and management of safety concerns both on college campuses and in private practice settings. Clinicians are often in the challenging, perplexing, and sometimes frightening position of assessing emerging adult clients' potential for violence and advising on action plans for those suspected of violent ideation. Clinical administrators are called upon to recommend safe and ethical courses of action and to respond to personal safety concerns among those interacting with such clients – including other clinicians.
Through case studies, the training will allow participants to develop strategies for clinicians and clinical administrators to effectively, ethically, and empathically act to promote client well-being and safety, and to engage with emerging adults' college-based systems to support their prosocial change.
Qualifications:
Brielle Stark-Adler, Ph.D. is a licensed psychologist in New York State and received her Ph.D. In Counseling Psychology from Fordham University. Dr. Stark-Adler's professional background includes years of clinical leadership, clinical supervision, and direct psychotherapy service delivery on college campuses. Dr. Stark-Adler is an expert consultant and trainer on a wide variety of topics relevant to emerging adult mental health, including emerging adulthood, college adjustment, high-risk behavior intervention, suicide risk assessment, substance abuse, and interpersonal violence.
Agenda:
Introduction

The need for this training

Clinician responsibility for assessing and clearing potentially violent patients
Lack of training/focus on assessing violence toward others
Providing a rubric for thinking about violent ideation through the lens of college mental health, utilizing a multidisciplinary team consultation approach
Understanding when and how to refer for forensic evaluation
Managing internal process/countertransference
Understanding confidentiality and reporting options
Understanding Ideological Extremism

What it is (violence based upon belief) and is not (impulsive, primarily due to psychosis, primarily in response to affective state)
Definitions: radicalism, extremism, terrorism/ideological violence
Trajectory toward violence
Emerging Adulthood

Psychological vulnerability to extremism
Developmental needs for connection, belonging, and identity formation
Internal motivation to network, connect, and seek novel experiences
Significance Quest Theory

Need saliency
Mounting stress/distress
Attaining significance
Perceived value of violent action
Clinical Stance 1: Risk Assessment

Risk Assessment stance – interpretation of a constellation of factors, parallel to suicide assessment
Risk factors for ideologically based violence – three models
Clinical stance 2: Awareness of Systems

Looking at psychosocial setting
Narrative and network effects – beginning to see violence as reasonable
Protective factors against violent behavior
Intervention approaches

Confidentiality concerns
The college model – collaborative, behavioral, multifaceted (including but not relying on psychiatric/mental health assessment)
Behavior Intervention Team – use of NaBITA risk rubric
Review and application of risk rubric

In session interventions

Internal awareness of process and countertransference
Focal points for session discussion
Identifying and accessing community based interventions
Reporting requirements and options
Collaborating with emerging adult clients' college systems – counseling centers, campus safety/police, behavior intervention teams
Listening while feeling alarmed, maintaining empathy
Review and questions
Learning Objectives:
Describe the psychological trajectory from ideological commitment to violent ideation
Name the risk and protective factors associated with ideologically based violence
identify the clinician and clinical administrator roles in assessment and consultation with emerging adults at risk of violence toward others
Understand the complex confidentiality and clinical process concerns related to risk assessment of clients who may be violent
Name 3 strategies For collaboration with college-based partners to manage safety concerns and plan for client support
This presentation is open to:
Social Workers
Professional Counselors
Therapists
Psychologists
Licensed Mental Health Practitioners
Other professionals interacting with populations engaged in mental health based services
This online class is offered at an advanced level ,and is beneficial for a beginner level clinician:
New practitioners who wish to gain enhanced insight surrounding the topic
Experienced practitioners who seek to increase and expand fundamental knowledge surrounding the subject matter
Advanced practitioners seeking to review concepts and reinforce practice skills and/or access additional consultation
Managers seeking to broaden micro and/or macro perspectives
---
Course Length: 2 Hours
This Webinar Offers 2 Live Interactive Continuing Education Credits

---




CE You! is an approved sponsor of the Maryland Board of Social Work Examiners for continuing education credits for licensed social workers in Maryland. CE You! maintains responsibility for this program..
CE You LLC is recognized by the New York State Education Department's State Board for Social Work as an approved provider of continuing education for licensed social workers #SW-0437
Official information:
Refunds:
Registrants who are unable to attend a Thrapy Express seminar or live webinars may ask for, and will receive, a credit or refund (your choice). Refund requests will be processed within 3 business days. When an attendee knows in advance that they are unable to attend we ask that they inform Thrapy Express ahead of time by emailing
[email protected]
or by calling or texting (631) 202-1010 this allows us to free up the spot in the training in the event that a training is at or near capacity.
Disability Access: If you require ADA accommodations, please contact our office 30 days or more before the event. We cannot ensure accommodations without adequate prior notification.
Please Note: Licensing Boards change regulations often, and while we attempt to stay abreast of their most recent changes, if you have questions or concerns about this course meeting your specific board's approval, we recommend you contact your board directly to obtain a ruling.
The grievance policy for trainings provided by the NEFESH INTERNATIONAL is available
here
Satisfactory Completion:
Participants must have paid the tuition fee, logged in and out each day, attended the entire webinar, and completed an evaluation to receive a certificate (If this is a pre-recorded program, a post-test with a passing grade of 80% to receive a certificate.) Failure to log in or out will result in forfeiture of credit for the entire course. No exceptions will be made. Partial credit is not available. Certificates are available after satisfactory course completion by clicking
here
Participants will receive their certificate electronically upon completion of the webinar and course evaluation form.