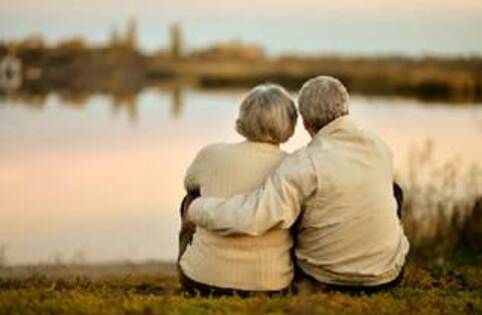 Dying to Live: Death Awareness at Psychic Organizer to Live a Fully Realized Life
3 Hours, 0 Minutes
Wednesday, July 12th, 2023
10:00 AM America/New_York
Joy A. Dryer, Ph.D.
Add this webinar to your calendar:
---
Webinar Description
We will all die. We know this. But both our culture in general, and our mental health profession in particular, suppress awareness of our mortality, and avoid talking about death, even in the face of Covid. Why such bias? denial?
This 3-part workshop addresses our perpetual oscillation between "slipping into that dreaded abyss, (and) insulating ourselves in protective omnipotent defenses " (Shabad, 2016). Via experiential groups, we'll address how talking about death, to ourselves and to our patients, can enhance our experience of living our lives fully. We'll write and talk through this protocol together.
Part I: history, literature review, vignette, frame how Freud, our culture, AND our profession avoid acknowledging the impact of our actual death..
Part II: divide into Small Groups, delve into how our own end of life perspective(s) might (unconsciously?) organize our psyches.
Part III: return to Large Group to share views & discuss 'existential orientation' protocols that suggest how to talk with patients about their feelings, attitudes, beliefs about dying and their own inevitable death. Practical suggested protocols will be reviewed.
Woody Allen — 'I'm not afraid of death; I just don't want to be there when it happens.
Like this webinar? Click here to view packages that contain this webinar.
Click on the webinar title to view the package:
Qualifications:
Joy Dryer, Ph.D. wears 3 hats: as a Clinical Psychologist for over 40 years and Psychoanalyst for 25 years,, as a Divorce Mediator for the past 20 years; and as a clinical supervisor and educator (retired Adjunct Associate Professor in NYU's Psychology Masters Program). She's in private practice in NYC with individuals, families and couples (as a PACT clinician). Dr. Joy Integrates her love of writing ,(Columbia Journalism School class of 1970, and recently as a monthly contributor with Psychology Today) with her existential approach to exploring with patients the large questions to help enhance their lives .
Agenda:
AGENDA: Dying to Live: Death Awareness at Psychic Organizer to Live a Fully Realized Life
Trainer Joy A. Dryer, PhD.
PART 1: Lecture:
1) INTRODUCTION: Stating our Goal: Why talk about death and mortality awareness?
Accepting time and space limitations help us set both personal and societal priorities.
How to life our life fully realized and not look back with regret
Denying Death: Why is that a problem?
(10 minutes)
2) HISTORICAL CONTEXT: Literature review
A) Death denial started with Freud.
-Death cannot be represented in the unconscious (Ego&Id, Inhibition, Thoughts on War and Death)
- Death converted from external event into something internally driven i.e. the death instinct (Beyond Pleasure Principle (SE 18, 1-64).
B) Omnipotent Defenses used through the years:
-Many theorists substituted infantile derivatives — other common anxieties — like separation, attachment, identity diffusion— in place of a person's real fear of a real death.
- Symbolic notions of mortality often used e.g. illness, termination, retirement, disruptions in treatment, abstinence, neutrality (Masur, 2020)
C) Contemporary Analysts push back against psychoanalytic historical tradition:
Burton (1962, 1978), Becker (1973), Dattner (1987), Frommer (2016), Shabad (2016), Arnold(2018), DeVogelfanger (2020), Mimran in Masur (2020), Sands (2020), Handa (2021) , Straker (2020, 2021).
D) Neuroscience Our brains literally shut down its prediction system when faced with the truth: we are mortal, we all will die ( Dor-Ziderman, 2019 ,NeuroImage)
(15 minutes)
3) CLINICAL APPLICATIONS.
A) Therapy as container to hold the void of Death, to hold mortality awareness.
How to use Death Awareness as Psychic organizer
Different approaches to GOALs in Therapy:
"Existential Third" (Frommer, 2016, p. 11) "Existentially informed self-states can stimulate an increased sense of compassion for self and other… and greater elasticity and freedom in one's sense of self. "
Self-Realization: "I want to take into my embodied subjectivity as much of my mortality as I can tolerate without being paralized by my dread, and without using my mind as self- protective insulation. … if I am able to feely death, I will also feel an urgent mandate to realize my life to its fullest potential." (Shabad, 2016 p3)
Transition from midlife crisis (Jacques, 1965) toward "generative" stage of life (Erikson, 1973). Specific issues around ageing body and shrinking time
Colarusso (2000)'s 6 characteristics
a) Be creative. "depends on the quality of one's object relationships, since any creation is a 'gift of love'" (Modell in Baker, 1991, p 594)
b) Reduce ambivalence re; those we love: correlated with attachment style, recognizing more 'good' than 'bad.'
c) Have successful work achievements
d) Develop mentoring relationships: tis acknowledges that a younger person will eventually replace us. ( see Yalom 1980, concept of 'rippling')
e) Develop a capacity for gratitude
f) Be a fully authentic self.
(15 minutes)
B) Clinical vignette: What if Dara died in my office?
(10 minutes)
Q & A 10 minutes.
(end of 1st hour. 5 minute break)
PART II. Experiential Small Groups -(use Zoom break out rooms. )
How are you aware of Death?
How can you use death awareness as a psychic organizer in your life?
How can you talk with your patients about their feelings and ideas about death & (their) dying.
A) Attendees Write
Warm-Up Prompts (2 minutes)
1) When did you first encounter death as a child? E.g. when a pet? a grandparent? died?
2) Do you recall? When did you first become aware that you would inevitably die?
Clarifying Questions (5 minutes)
3) How often do you allow yourself to think about your own death? What does it feel like when you do so?
4) What do you imagine if might feel like to be dying? then to be dead?
5) What happens to you after you die? dust to dust? OR do you believe your soul lives on? Do you believe in an afterlife?
6) Does anything concern? or frighten? you about dying?
Central Personal Questions: How you might live more fully. (10 min.)
7) Would you be delighted to live your life over and over again –or not?-- with no changes?
8) What do you need to do in your life not to look back with regret?
Existential Questions: (10 min.)
From Shabad (2016): Imagine what life would be like without death.
Would (you) be motivated enough to get out of bed each morning? or would (you) repeatedly put off until tomorrow what (you) could do today?
How would (your) relationships change? Would the meanings of hello and good-bye be altered radically?
Would love even be possible without death?
B) Discussion within small group (25 min.)
One person agrees to report summation to Large group.
(end of 2nd hour. 5 minute break)
PART III. Discussion (30 minutes)
Return to Large group. Each group representative reports basic points raised in each Small Group.
Open discussion and Q & A. Feedback on attendees' experience & their To Do Plan.
Last 20 minutes Debrief & Dr. Dryer summarizes major points.
Learning Objectives:
Participants will be able to explain historical sources of our profession's and our culture's "denial of death" approach to mortality awareness.
Participants will be able to Identify one's own existential orientation and how we psychically organize our own mortality awareness.
Participants will be able to facilitate patients' exploring their own feelings, attitudes, beliefs about death AND to use this mortality awareness to live their lives more fully and creatively.
This presentation is open to:
Social Workers
Professional Counselors
Therapists
Psychologists
Licensed Mental Health Practitioners
Other professionals interacting with populations engaged in mental health based services
This online class is offered at an intermediate level ,and is beneficial for an intermediate level clinician:
New practitioners who wish to gain enhanced insight surrounding the topic
Experienced practitioners who seek to increase and expand fundamental knowledge surrounding the subject matter
Advanced practitioners seeking to review concepts and reinforce practice skills and/or access additional consultation
Managers seeking to broaden micro and/or macro perspectives
Official information:
Refunds:
Registrants who are unable to attend a Thrapy Express seminar or live webinars may ask for, and will receive, a credit or refund (your choice). Refund requests will be processed within 3 business days. When an attendee knows in advance that they are unable to attend we ask that they inform Thrapy Express ahead of time by emailing
[email protected]
or by calling or texting (631) 202-1010 this allows us to free up the spot in the training in the event that a training is at or near capacity.
Disability Access: If you require ADA accommodations, please contact our office 30 days or more before the event. We cannot ensure accommodations without adequate prior notification.
Please Note: Licensing Boards change regulations often, and while we attempt to stay abreast of their most recent changes, if you have questions or concerns about this course meeting your specific board's approval, we recommend you contact your board directly to obtain a ruling.
The grievance policy for trainings provided by the NEFESH INTERNATIONAL is available
here
Satisfactory Completion:
Participants must have paid the tuition fee, logged in and out each day, attended the entire webinar, and completed an evaluation to receive a certificate (If this is a pre-recorded program, a post-test with a passing grade of 80% to receive a certificate.) Failure to log in or out will result in forfeiture of credit for the entire course. No exceptions will be made. Partial credit is not available. Certificates are available after satisfactory course completion by clicking
here
Participants will receive their certificate electronically upon completion of the webinar and course evaluation form.
There is no conflict of interest or commercial support for this program.