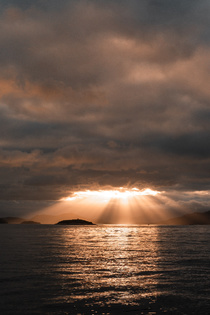 Whistleblowers, Religion, Spirituality, Ethics Seminar!
6 Hours, 0 Minutes
Previously Recorded
Jacqueline Garrick, LCSW-C, ACSW
Erik Hadden, MA, LCPC

Add this webinar to your calendar:
---
Webinar Description
Full Day Webinar
Recorded September 22, 2020
This Full Day Webinar includes two excellent classes, a total of 6 CE Credits. The cost of the full day is $99. You may attend an individual class for $59. This webinar is live and interactive.

To register for the FULL DAY Click "BUY IT NOW". To register for just one class, click on the Class/link below.
If you have any difficulty registering, please email us at [email protected] .
Class 1
Whistleblower Ethics and the Psychosocial Impacts of Retaliation (3 Ethics CE credits)
Whistleblowers are the unsung heroes who often have protected individuals or the public from waste, fraud and abuse, medical errors and more. As a result of their disclosures, the government has recouped billions of dollars, hospitals have improved care, and faulty products have been recalled. Yet the whistleblower has gone on to experience unemployment, discrimination, harassment, bullying, or a hostile work environment.
This interactive training will help participants recognize and respond to the complexities involved with clinical practice, organizational dilemmas, ethical dissonance, and the potential outcomes of whistleblowing. Through interactive discussions, participants will identify the elements of a protected disclosure and the toxic tactics of whistleblower retaliation. Attendees will gain an understanding of whistleblower protection laws and the taxonomy associated with retaliation. Participants will examine real case scenarios and will gain skills that will be useful to all areas of social work practice. You will gain the tools to be able to protect yourselves and your clients when faced with ethical challenges.
(Trainer, Jacqueline Garrick, LCSW-C, ACSW, is the Founder of Whistleblowers of America. Her storied career as a social worker includes work with the American Legion and Veterans Affairs. She is the author of multiple books and is the former Director of the Department of Defense, Suicide Prevention Office. While working for the Defense Department Ms. Garrick blew the whistle on fraud, waste and abuse and suffered retaliation.)
3 Hours
Class 2
Believe it or Not!: Ethical Issues in Regard to Religion and Spirituality in Mental Health Treatment (3 CE credits - Ethics)
What do you do when a devoutly spiritual client comes to you, wants to include their spirituality in their treatment and you are not very familiar with their spirituality? What ethical issues are raised by treating people from diverse religious and spiritual backgrounds? What ethical issues arise when you, as a provider, have strong religious or spiritual beliefs?
This interactive training will help participants understand the ethical issues that may arise in treating client from different religious backgrounds and how religious competency is an ethical issue. Participants will learn how to address a client's religion and spirituality in an ethical way, if and when it is ethical to incorporate it into treatment, and some common issues pertinent to treating clients from different religions. (Trainer, Erik Hadden, MA, LCPC, Vital Sources Psychological Services)
3 Hours
This One Day Seminar includes two excellent classes, a total of 6 CEs. The cost of the full day is $99. You may attend an individual class for $59.
Webinars included in this package:
Whistleblower Ethics and the Psychosocial Impacts of Retaliation
Believe it or Not!: Ethical Issues in Regard to Religion and Spirituality in Mental Health Treatment (Ethics)
Certificates Provider -These webinars offer 6 Continuing Education Credits
All webinars in this series are recorded and will not grant live credits.
CE You! is an approved sponsor of the Maryland Board of Social Work Examiners for continuing education credits for licensed social workers in Maryland. CE You! maintains responsibility for this program.
CE You LLC is recognized by the New York State Education Department's State Board for Social Work as an approved provider of continuing education for licensed social workers #SW-0437
This presentation is open to:
Behavior Analysts
Social Workers
Professional Counselors
Therapists
Psychologists
Licensed Mental Health Practitioners
Other professionals interacting with populations engaged in mental health based services
This online class is offered at an intermediate level ,and is beneficial for an intermediate level clinician:
New practitioners who wish to gain enhanced insight surrounding the topic
Experienced practitioners who seek to increase and expand fundamental knowledge surrounding the subject matter
Advanced practitioners seeking to review concepts and reinforce practice skills and/or access additional consultation
Managers seeking to broaden micro and/or macro perspectives
Official information
Refunds: Registrants who are unable to attend a Thrapy Express seminar or live webinars may ask for, and will receive, a credit or refund (your choice). Refund requests will be processed within 3 business days. When an attendee knows in advance that they are unable to attend we ask that they inform Thrapy Express ahead of time by emailing [email protected] or by calling or texting (631) 202-1010 this allows us to free up the spot in the training in the event that a training is at or near capacity.
Disability Access: If you require ADA accommodations, please contact our office 30 days or more before the event. We cannot ensure accommodations without adequate prior notification.
Please Note: Licensing Boards change regulations often, and while we attempt to stay abreast of their most recent changes, if you have questions or concerns about this course meeting your specific board's approval, we recommend you contact your board directly to obtain a ruling.
The grievance policy for trainings provided by the NEFESH INTERNATIONAL is available here
Satisfactory Completion: Participants must have paid the tuition fee, logged in and out each day, attended the entire webinar, and completed an evaluation to receive a certificate (If this is a pre-recorded program, a post-test with a passing grade of 80% to receive a certificate.) Failure to log in or out will result in forfeiture of credit for the entire course. No exceptions will be made. Partial credit is not available. Certificates are available after satisfactory course completion by clicking here
Participants will receive their certificate electronically upon completion of the webinar and course evaluation form.
There is no conflict of interest or commercial support for this program.