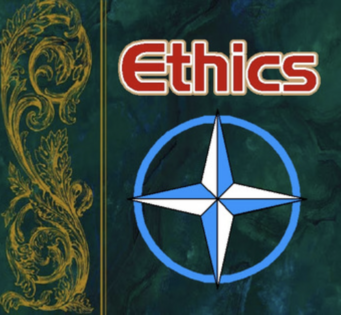 Exploring Ethical Obligations: Boundaries, Confidentiality and Mandated Reporting
3 Hours, 0 Minutes
Sunday, October 15th, 2023
1:00 PM EST
Kathryn Krase
Add this webinar to your calendar:
---
Webinar Description
This course brings real-world context to ethical concerns often experienced by professionals in practice. Through an exploration of boundaries, confidentiality and mandated reporters, this course will provide a framework to contemplate ethical dilemmas and make informed decisions that insulate professionals from legal liability while protecting clients from harm.
Qualifications:
Kathryn Krase, Ph.D., J.D., M.S.W., Principal Consultant with Krase Consultant, is a lawyer, social worker, educator and expert on the professional reporting of suspected child maltreatment. She has authored multiple books and articles on the subject. She has years of experience consulting with government and community based organizations to develop policy & practice standards.
Agenda:
Introduction (5 minutes)
Revisiting Ethics in Professional Practice (40 minutes)
Professional education introduces future practitioners to relevant Codes of Ethics. This portion of the program will revisit what professionals should already know about ethics, so that we are all on the same page as we explore further. What do we mean by "ethical"? How is "ethical" related to "legal"?
Drawing the Lines: Setting (and maintaining) Professional Boundaries (40 minutes)
Working closely with clients can challenge the boundaries of professionalism, but setting and maintaining boundaries is important both personally, and professionally. This portion of the program will explore guidance from ethical codes on how to define and effectuate appropriate boundaries with clients.
Keeping Client Confidences: From the Basics to the Difficult (40 minutes)
This portion of the program will explore the concepts of confidentiality and privilege, finding foundations in ethical codes and the law. Work with groups, families, minors (and their parents), and the cognitively impaired will be used to apply relevant concepts.
Making the Tough Call: Reporting Suspected Child Abuse and Neglect (45 minutes)
This portion of the program will explore a specific area of practice where professional ethics and legal obligations meet (often in conflict): the role of mandated reporters. Case examples will be used to clarify practice decisions, and current initiatives in policy will be outlined.
Conclusions/Questions (10 minutes)
Learning Objectives:
Understand the ethical code provisions as they relate to practice with clients/patients at the micro and mezzo levels.
Understand the limitations on the relationships with clients, as outlined in relevant ethical codes.
Understand the expectations for keeping client information confidential in their professional practice.
Competently discuss with their clients the professional obligation to keep client information confidential.
Know when making a report to child protective services is required by law.
Appropriately respond to ethical and moral conundrums faced when making the decision to report by applying a framework to assist in the decision making process.
This presentation is open to:
Social Workers
Professional Counselors
Therapists
Psychologists
Licensed Mental Health Practitioners
Other professionals interacting with populations engaged in mental health based services
This online class is offered at an intermediate level ,and is beneficial for an intermediate level clinician:
New practitioners who wish to gain enhanced insight surrounding the topic
Experienced practitioners who seek to increase and expand fundamental knowledge surrounding the subject matter
Advanced practitioners seeking to review concepts and reinforce practice skills and/or access additional consultation
Managers seeking to broaden micro and/or macro perspectives
---
Course Length: 3 Hours
This Webinar Offers 3 Continuing Education Credits

---




CE You LLC is recognized by the New York State Education Department's State Board for Social Work as an approved provider of continuing education for licensed social workers #SW-0437
CE You! is an approved sponsor of the Maryland Board of Social Work Examiners for continuing education credits for licensed social workers in Maryland. CE You! maintains responsibility for this program..
Official information:
Refunds:
Registrants who are unable to attend a Thrapy Express seminar or live webinars may ask for, and will receive, a credit or refund (your choice). Refund requests will be processed within 3 business days. When an attendee knows in advance that they are unable to attend we ask that they inform Thrapy Express ahead of time by emailing
[email protected]
or by calling or texting (631) 202-1010 this allows us to free up the spot in the training in the event that a training is at or near capacity.
Disability Access: If you require ADA accommodations, please contact our office 30 days or more before the event. We cannot ensure accommodations without adequate prior notification.
Please Note: Licensing Boards change regulations often, and while we attempt to stay abreast of their most recent changes, if you have questions or concerns about this course meeting your specific board's approval, we recommend you contact your board directly to obtain a ruling.
The grievance policy for trainings provided by the NEFESH INTERNATIONAL is available
here
Satisfactory Completion:
Participants must have paid the tuition fee, logged in and out each day, attended the entire webinar, and completed an evaluation to receive a certificate (If this is a pre-recorded program, a post-test with a passing grade of 80% to receive a certificate.) Failure to log in or out will result in forfeiture of credit for the entire course. No exceptions will be made. Partial credit is not available. Certificates are available after satisfactory course completion by clicking
here
Participants will receive their certificate electronically upon completion of the webinar and course evaluation form.
There is no conflict of interest or commercial support for this program.