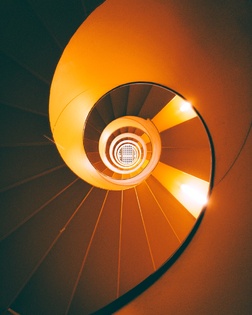 On Being Hypnotic: Useful tools for the non-hypnotherapist
2 Hours, 0 Minutes
Wednesday, June 7th, 2023
7:00 PM EST
Leslie Laskin, LCSW
Add this webinar to your calendar:
---
Webinar Description
Clinical Hypnosis is a powerful tool that is used to bypass resistance as well as gain access to vast resources within a person. In addition to formal trance, there are many tools used by hypnotherapists that can access those resources without inducing trance. This workshop examines the nature of hypnosis and the use of hypnotic techniques and language that can be used by clinicians not yet formally trained in hypnosis. The importance and usefulness of these techniques will be discussed and experienced by the participants.
Qualifications:
Leslie Laskin is the founder and director of Associated Therapists of Rockland. She has been using clinicial hypnosis in her practice for over 13 years. Leslie is an approved consultant with ASCH (American Society of Clinical Hypnosis) and serves on the board of Ego State Therapy of North America and is Vice President of the New York Society of Clinical Hypnsos.
Agenda:
Definition of Hypnosis 30 minutes minutes
-APA definition and lack of reference to relational dimention
-ASCH definition
-Natural trance pheomena
-Children and trance
-Brief discussion of Conscious and Unconsious
-Task force Metaphor
-Drugged onion metaphor
-Relational elements
Myths and legitimate Concerns about Hypnosis 15minutes
-Giving over control to someone else - relational dimension, Diamond
-Getting stuck in trance (Howard Alerting Scale)
-Revealing or doing something embarrassing
-Hypnosis is a magic wand
-Hypnosis is "cheating"
Ingredients for Trance Work 30 minutes
Positive expectation
Trance illicitation (Induction) – focusing attention, promoting relaxation, utilization, pacing/leading, confusion
Deepening (Intensification)- staircase, word choices, voice inflection, emphasis of comfort and just the right level of trance
Seeding suggestions – use of metaphor, trueisms, yes/no sets, parts and conference table, evoking senses, future projection
Re-alerting, importance of fully re-alerting.
The application of Trance Ingredients to conscious therapy 45-60 minutes
Utilization: paying attention to what client says, using their words, their beliefs, even the presenting symptom and using it to achieve goals. Drummer example
Diad exercise
Pacing/leading: Follow the client, their breath, their pace, their affect. Match it and then slowly lead to more relaxed state.
Diad exercise
Metaphor: Taking the important points of their presenting problem and embedding in a metaphor that bypasses conscious resistance. Give example
Response sets: building momentum (Yapko)
Future projection (Short term strategic therapy)
Obtaining Formal Training in Hypnosis/Certification 10 minutes
Don't treat something with hypnosis that you are not qualified to treat without it.
Abreaction
Legal Issues
Competence and training.
ASCH standards
Learning Objectives:
Participants will be able to define the term hypnosis and name at least two examples of natural trance states
Participants will be able to demonstrate at least two techniques used in hypnotic trance that can be used in alert therapy.
Participants will be able to explain at least one theory of why hypnosis is an effective method that promotes change.
This presentation is open to:
Social Workers
Professional Counselors
Therapists
Psychologists
Licensed Mental Health Practitioners
Other professionals interacting with populations engaged in mental health based services
This online class is offered at an introductory level ,and is beneficial for a beginner level clinician:
New practitioners who wish to gain enhanced insight surrounding the topic
Experienced practitioners who seek to increase and expand fundamental knowledge surrounding the subject matter
Advanced practitioners seeking to review concepts and reinforce practice skills and/or access additional consultation
Managers seeking to broaden micro and/or macro perspectives
---
Course Length: 2 Hours
This Webinar Offers 2 Live Interactive Continuing Education Credits

---




This program is co-sponsored by NEFESH International and Therapy Express. NEFESH International is approved by the American Psychological Association to sponsor continuing education for psychologists. NEFESH International maintains responsibility for this program and its content.
NEFESH International, Inc. is recognized by the New York State Education Department's State Board for Psychology as an approved provider of continuing education for licensed psychologists #PSY-0116.
CE You! is an approved sponsor of the Maryland Board of Social Work Examiners for continuing education credits for licensed social workers in Maryland. CE You! maintains responsibility for this program..
NEFESH International is recognized by the New York State Education Department's State Board for Mental Health Practitioners as an approved provider of continuing education for licensed marriage and family therapists #MFT-0046
NEFESH International is recognized by the New York State Education Department's State Board for Mental Health Practitioners as an approved provider of continuing education for Mental Health Counselor #MHC-0082
NEFESH International is recognized by the New York State Education Department's State Board for Social Work as an approved provider of continuing education for licensed social workers #SW-0048.
Official information:
Refunds:
Registrants who are unable to attend a Thrapy Express seminar or live webinars may ask for, and will receive, a credit or refund (your choice). Refund requests will be processed within 3 business days. When an attendee knows in advance that they are unable to attend we ask that they inform Thrapy Express ahead of time by emailing
[email protected]
or by calling or texting (631) 202-1010 this allows us to free up the spot in the training in the event that a training is at or near capacity.
Disability Access: If you require ADA accommodations, please contact our office 30 days or more before the event. We cannot ensure accommodations without adequate prior notification.
Please Note: Licensing Boards change regulations often, and while we attempt to stay abreast of their most recent changes, if you have questions or concerns about this course meeting your specific board's approval, we recommend you contact your board directly to obtain a ruling.
The grievance policy for trainings provided by the NEFESH INTERNATIONAL is available
here
Satisfactory Completion:
Participants must have paid the tuition fee, logged in and out each day, attended the entire webinar, and completed an evaluation to receive a certificate (If this is a pre-recorded program, a post-test with a passing grade of 80% to receive a certificate.) Failure to log in or out will result in forfeiture of credit for the entire course. No exceptions will be made. Partial credit is not available. Certificates are available after satisfactory course completion by clicking
here
Participants will receive their certificate electronically upon completion of the webinar and course evaluation form.
There is no conflict of interest or commercial support for this program.