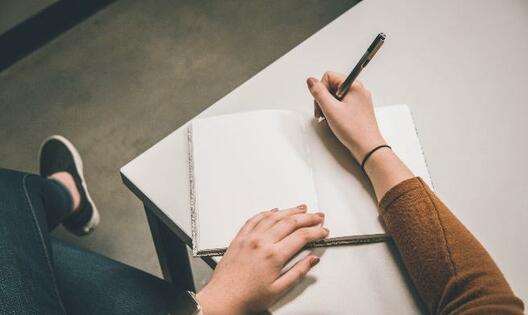 Mindful Writing for Healing and Growth
240 minutes
Previously Recorded
Dr. Marianela Medrano, PhD
Add this webinar to your calendar:
---
Webinar Description
In this class, the participants will write, reflect, meditate and engage in discussions about what it means to free ourselves from fragmentation and to find ourselves whole again. Fragmentation of the self has unintended consequences. Often, the consequences are depression, anxiety and blocked creativity. At the root of depression, anxiety and blocked creativity there is fear. Fear of losing what we know, fear of the unknown. Fear comes from attachment to particular outcomes.
This class is informed by the Buddhist way of living and seeing the world. We'll focus on the four Noble Truths: 1) There is suffering in life. 2) The cause of suffering is craving. 3) There is an end to suffering when we stop craving. 4) There is a path which leads away from craving and suffering. We'll also discuss the four "immeasurables:" Love, Compassion, Sympathetic Joy and Equanimity.
This class would benefit individuals who are on the path of self-discovery as well as those who facilitate self-discovery to others. Therapists are ideal candidates. The material is designed for individuals who are curious about how to integrate the multiple parts of their lives into a cohesive wholeness. Individuals who are interested in having a regular integral practice in their lives, that is a practice that includes living with integrity and excellence, becoming more alive and creative, mindful movement, sitting meditation, walks in nature and willingness to grapple with important questions about the meaning of life. Lastly, this class is for individuals interested in creating more psychological flexibility, so they can embrace life with curiosity, detachment and depth.
Like this webinar? Click here to view packages that contain this webinar.
Click on the webinar title to view the package:
Qualifications:
Dr. Marianela Medrano was born and raised in the Dominican Republic and has lived in Connecticut since 1990. A poet and a writer of nonfiction and fiction, she holds a PhD in psychology. Her literary work has appeared in anthologies and magazines in Latin America, Europe and the United States. Her poetry has been translated into Italian and French. She is the founder of Palabra Counseling & Training Center, LLC.
Agenda:
Introductions and discussion of the material and other logistics (1 hour).
Discussing the principles behind Mindful Writing, with some hands-on activities (1 hour).
Discussing the four pathways to wholeness, each pathway includes a poem that guides to introspection (1 hour).
Closing discussions and intentions for future practice. (1 hour)
Learning Objectives:
The participants will be able to explain what mindfulness is and how it informs daily living.
The participants will be able to describe the utilitarian use of poetry in the therapeutic context.
The participants will walk away with resources they can apply with themselves and those they served.
This presentation is open to:
Social Workers
Professional Counselors
Therapists
Psychologists
Licensed Mental Health Practitioners
Other professionals interacting with populations engaged in mental health based services
This online class is offered at an introductory level ,and is beneficial for an intermediate level clinician:
New practitioners who wish to gain enhanced insight surrounding the topic
Experienced practitioners who seek to increase and expand fundamental knowledge surrounding the subject matter
Advanced practitioners seeking to review concepts and reinforce practice skills and/or access additional consultation
Managers seeking to broaden micro and/or macro perspectives
Official information:
Refunds:
Registrants who are unable to attend a Thrapy Express seminar or live webinars may ask for, and will receive, a credit or refund (your choice). Refund requests will be processed within 3 business days. When an attendee knows in advance that they are unable to attend we ask that they inform Thrapy Express ahead of time by emailing
[email protected]
or by calling or texting (631) 202-1010 this allows us to free up the spot in the training in the event that a training is at or near capacity.
Disability Access: If you require ADA accommodations, please contact our office 30 days or more before the event. We cannot ensure accommodations without adequate prior notification.
Please Note: Licensing Boards change regulations often, and while we attempt to stay abreast of their most recent changes, if you have questions or concerns about this course meeting your specific board's approval, we recommend you contact your board directly to obtain a ruling.
The grievance policy for trainings provided by the NEFESH INTERNATIONAL is available
here
Satisfactory Completion:
Participants must have paid the tuition fee, logged in and out each day, attended the entire webinar, and completed an evaluation to receive a certificate (If this is a pre-recorded program, a post-test with a passing grade of 80% to receive a certificate.) Failure to log in or out will result in forfeiture of credit for the entire course. No exceptions will be made. Partial credit is not available. Certificates are available after satisfactory course completion by clicking
here
Participants will receive their certificate electronically upon completion of the webinar and course evaluation form.