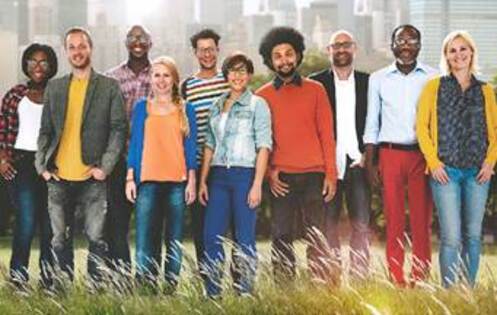 Necessity of Clinicians Engaging in a Multicultural Eclectic Service Delivery
3 Hours, 0 Minutes
Tuesday, July 11th, 2023
6:00 PM America/New_York
Dr. Eugena K. Griffin (Licensed Psychologist)
Add this webinar to your calendar:
---
Webinar Description
Abstract
The workshop will provide the attendees with an interactive discussion that will include an overview of the unique psychosocial stressors noted within research and its correlation to mental health outcomes among Black Indigenous and People Of Color (BIPOC). To date, individuals at time remain misdiagnosed due to the failure of educators and health practitioners to engage in providing services from a multicultural eclectic purview. This means that providers are often remised in realizing the past and continued influences of psychosocial variables related to real and perceived discrimination on achievement, behavior, and clinical health outcomes. Said psychosocial variables can exacerbate behaviors, symptoms, and at times be the antecedent that onset those symptoms. Thus, it is imperative that health providers learn methods to incorporate the multitude of psychosocial experiences BIPOC encounter into their methods of service delivery, including case conceptualization, diagnosis, and treatment.
Target Audience: Practitioners (Psychologist, Social Workers, and LMHC) and Educators
Intermediate Level (assumes that attendees have some experience with the topic and that the presentation will add to basic knowledge).
Like this webinar? Click here to view packages that contain this webinar.
Click on the webinar title to view the package:
Qualifications:
Dr. Eugena Griffin received the Ph.D. degree in Clinical-Community Psychology from the University of South Carolina (USC) in 2008 and began her research interest in coping typologies in response to racial stress among Black adults. Dr. Griffin obtained licensure as a Clinical Psychologist in the state of New York December, 2010. As a Licensed Psychologist, Dr. Griffin provides comprehensive assessment and psychotherapy to impoverished and disenfranchised children, adolescents, and adults presenting mild to severe mental health outcomes. As of August 2022, Dr. Griffin holds a tenured-Associate Professor of Psychology position via CUNY, where she provides instruction and mentorship to a diverse undergraduate student population.
Agenda:
Necessity of Clinicians Engaging in a Multicultural Eclectic Service Delivery
Dr. Eugena K. Griffin
Overview of Self & Group Introduction (10-Minutes)
Discussing the Reality of Use of Comprehensive Models in Assessment & Diagnosis (20-Minutes)
Continued Challenges Related to Misdiagnosis (20-Minutes)

Supporting Statistical Data

Widely and Currently Used Model for Assessment (15-Minutes)

DSM-V
Symptom Checklist

Comparing the Two Models (15-Minutes)
Group Project (30-Minutes)

Two-Case Scenarios
Diagnosis

Overview and Benefits of Use of the Biopsychosocial Model In Assessment, Diagnosis, and Treatment (30-Minutes)
Implementation (15-Minutes)
Questions (15-Minutes)
3-Hr Interactive Workshop (with 10-Minute Break)
Learning Objectives:
Participants will be able to summarize the lived psychosocial traumas of BIPOC and its correlation to mental health outcomes.
Participants will be able to explain the Biopsychosocial Model and articulate its benefits in providing their specific population with eclectic service delivery, including assessment, diagnosis, and psychotherapy techniques.
Participants will be able to recall and define approaches to multicultural and eclectic service delivery, including assessment, case conceptualization, diagnosis, and treatment.
This presentation is open to:
Social Workers
Professional Counselors
Therapists
Psychologists
Licensed Mental Health Practitioners
Other professionals interacting with populations engaged in mental health based services
This online class is offered at an intermediate level ,and is beneficial for an intermediate level clinician:
New practitioners who wish to gain enhanced insight surrounding the topic
Experienced practitioners who seek to increase and expand fundamental knowledge surrounding the subject matter
Advanced practitioners seeking to review concepts and reinforce practice skills and/or access additional consultation
Managers seeking to broaden micro and/or macro perspectives
Official information:
Refunds:
Registrants who are unable to attend a Thrapy Express seminar or live webinars may ask for, and will receive, a credit or refund (your choice). Refund requests will be processed within 3 business days. When an attendee knows in advance that they are unable to attend we ask that they inform Thrapy Express ahead of time by emailing
[email protected]
or by calling or texting (631) 202-1010 this allows us to free up the spot in the training in the event that a training is at or near capacity.
Disability Access: If you require ADA accommodations, please contact our office 30 days or more before the event. We cannot ensure accommodations without adequate prior notification.
Please Note: Licensing Boards change regulations often, and while we attempt to stay abreast of their most recent changes, if you have questions or concerns about this course meeting your specific board's approval, we recommend you contact your board directly to obtain a ruling.
The grievance policy for trainings provided by the NEFESH INTERNATIONAL is available
here
Satisfactory Completion:
Participants must have paid the tuition fee, logged in and out each day, attended the entire webinar, and completed an evaluation to receive a certificate (If this is a pre-recorded program, a post-test with a passing grade of 80% to receive a certificate.) Failure to log in or out will result in forfeiture of credit for the entire course. No exceptions will be made. Partial credit is not available. Certificates are available after satisfactory course completion by clicking
here
Participants will receive their certificate electronically upon completion of the webinar and course evaluation form.
There is no conflict of interest or commercial support for this program.