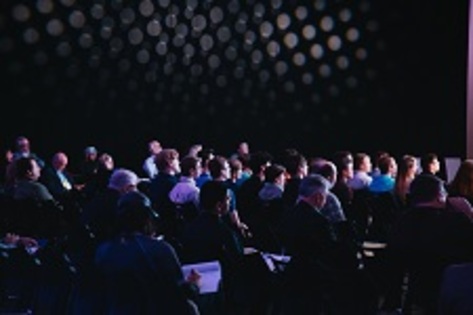 The Core Competence Summit
1080 minutes
This webinar has multiple parts:

View all webinar dates & times
This webinar has multiple parts:

View all webinar presenters
Webinar Description
Two Day Core Competence Summit!
2 DAY LIVE WEBINARS!

August 1-2, 2022
To register for the FULL DAY SEMINAR Click "BUY IT NOW". To register for just one class, click on the Class/link below.
If you have any difficulty registering, please contact us here.
Monday, August 01, 2022

8:30 AM - 2:45 PM EDT

Foundational Psychotherapy Practices for Effective Outcomes With Clients

There is an art to helping people who are dealing with mental health and behavioral health. It's called psychotherapy. This course will introduce attendees to foundational structures in the art of psychotherapy by delving into principles that shape today's delivery of psychotherapy. Participants will explore new research on the benefits of psychotherapy and incorporate a rudimentary understanding of psychopathology.
5:30 PM - 8:45 PM EDT

Building Clinical Acumen: It's Not Just About Passing the Test

Clinical social work is a state regulated professional practice of providing a holistic approach to psychotherapy to treat disturbances in the mental, emotional, and behavioral well-being of individuals, couples, families, and groups. The scope of clinical social work extends across many practice settings and populations. Clinical social workers shall demonstrate specialized knowledge and skills for effective clinical interventions. This workshop will prepare individuals seeking advanced licensure and novice clinical social workers to fulfill the duties and responsibilities of clinical social work practice.
Tuesday, August 02, 2022

8:30 AM - 11:45 AM EDT

Psychotherapy Integration in Mental Health Treatment Settings

What is social work's unique contribution to professional practice in mental health? What do we share in common with other mental health professionals? Exploring the balance of the human encounter and the technical application of knowledge and skill, this workshop aims to teach core competence to behavioral health practitioners rendering psychotherapy as a treatment method.
12:00 PM - 3:15 PM EDT

Supervising the Generalist Social Work Practitioner

Supervisors should be knowledgeable of and skilled at the interrelated functions and responsibilities of professional supervision and the scope of practice for which they are providing oversight. Supervisors and supervisees should be proactive in familiarizing themselves with the specific requirements of their professional discipline and jurisdiction for qualifications for supervision and regularly reviewing for updates.
There is no singular, unanimous model for supervision within or amongst individual human services disciplines. To support students and novice clinicians build clinical competence, develop their professional identity, and shape future practice supervisors must establish expectations and standards to evaluate the impact and outcome of supervision.
In this training we discuss the key responsibilities of the social work supervisor and provide practical resources to assess the developmental progress of supervisees.
5:30 PM - 8:45 PM EDT

Ethics: Decisions and Defining Moments

In this workshop we will discuss and model the process of identifying and exploring ethical issues and explore the issues by applying social work values, principles and regulation. This workshop further reinforces to social workers the importance of maintaining integrity and credibility when managing defining moments that challenge our personal and professional identities.
This Two Day Seminar includes five excellent classes, a total of 15 CEs. You may attend an individual class for $59.99.
Webinars included in this package:
Foundational Psychotherapy Practices for Effective Outcomes With Clients
Ethics: Decisions and Defining Moments
Psychotherapy Integration in Mental Health Treatment Settings
Supervising the Generalist Social Work Practitioner
Building Clinical Acumen: It's Not Just About Passing the Test
Official information:
Refunds:
Registrants who are unable to attend a Thrapy Express seminar or live webinars may ask for, and will receive, a credit or refund (your choice). Refund requests will be processed within 3 business days. When an attendee knows in advance that they are unable to attend we ask that they inform Thrapy Express ahead of time by emailing
[email protected]
or by calling or texting (631) 202-1010 this allows us to free up the spot in the training in the event that a training is at or near capacity.
Disability Access: If you require ADA accommodations, please contact our office 30 days or more before the event. We cannot ensure accommodations without adequate prior notification.
Please Note: Licensing Boards change regulations often, and while we attempt to stay abreast of their most recent changes, if you have questions or concerns about this course meeting your specific board's approval, we recommend you contact your board directly to obtain a ruling.
The grievance policy for trainings provided by the NEFESH INTERNATIONAL is available
here
Satisfactory Completion:
Participants must have paid the tuition fee, logged in and out each day, attended the entire webinar, and completed an evaluation to receive a certificate (If this is a pre-recorded program, a post-test with a passing grade of 80% to receive a certificate.) Failure to log in or out will result in forfeiture of credit for the entire course. No exceptions will be made. Partial credit is not available. Certificates are available after satisfactory course completion by clicking
here
Participants will receive their certificate electronically upon completion of the webinar and course evaluation form.