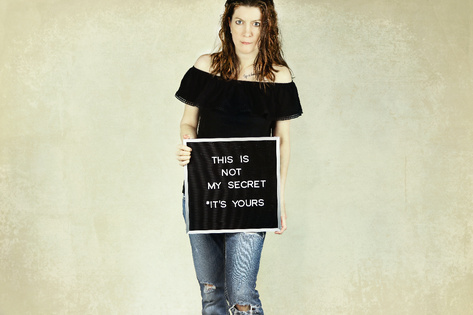 Reimagining Mandated Reporting
3 Hours, 0 Minutes
Previously Recorded
Katie Olson, J.D and Miriam Itzkowitz, MSW, LISW
Add this webinar to your calendar:
---
Webinar Description
The United States has historically relied heavily on mandated reporting, believing it is a causal factor in child abuse prevention. However, to date, there has not been any published research suggestive of such causation. In fact, our reliance on mandated reporting as the primary response to help families arguably introduces more opportunity for systemic racism, implicit biases, and the unwarranted removal of children from their homes.
This presentation reviews the legal and social history of mandated reporting laws and family separation, examines the ethical conundrum of mandated reporting as it relates to evidence-based practice, and discusses alternatives to mandated reporting as a primary prevention strategy.
The presentation includes an examination of "reasonable belief" or "suspicion" requirement in mandated reporting laws and guidance on how to respond to a child disclosure of maltreatment, and what to do when a professional observes maltreatment "warning signs". We will also focus on alternative responses, highlighting how and when to implement them without violating mandated reporting laws. Overall, this presentation challenges participants to think of consequence beyond just the reporting call, and to be creative in implementing family support systems.
This presentation recognizes and acknowledges that there are many cases where reporting is important and required to ensure child safety. We will discuss, briefly, ways to distinguish cases of maltreatment from cases of poverty and other non-maltreatment stressors where alternative responses may be appropriate.
This class meets the DC Key Public Health Priorities criteria for DC licensees.
Like this webinar? Click here to view packages that contain this webinar.
Click on the webinar title to view the package:
Qualifications:
Trainers: Katie Olson, J.D, is the Training Director in the Institute to Transform Child Protection at the Mitchell Hamline School of Law in St Paul, Minnesota. Katie has gained multiple child welfare perspectives working as victim liaison, maltreatment investigator, child's attorney, and training director. Her work focuses on promoting safe and strong families through trauma responsive legal advocacy and inter-disciplinary collaboration.

Miriam Itzkowitz, MSW, LISW, is the Director of Trauma-Informed Care for the Institute for Children, Families and Communities at Mitchell Hamline School of Law in St Paul, Minnesota. Miriam develops and provides training on best practices at the intersection of legal services and trauma-informed care. She also serves as the social work supervisor for graduate social work students to link theory and practice and to serve the clients represented through ITCP.
Learning Objectives:
Participants will be able to describe legal requirements and ethical issues of mandated reporting
Participants will be able to explain the "reasonable belief" standard
Participants will be able to implement evidence-based practices of family engagement as alternative responses
Participants will be able to summarize the role reporting has in disparate impact on families of color in the child welfare field
Participants will be able to list recommendations for mandated reporters
Agenda:
1. Overview/History of child welfare and mandated reporting laws in the United States (30 minutes). Includes discussion related to specific jurisidictions of audience members, disproportionality rates
2. What the Law Says: Discussion of mandated reporting laws, including "reasonable belief", definitions of maltreatment, how and when to make a report (30 minutes)
3. What the Law Doesn't Say: Other considerations such as child disclosures, confidentiality issues, "off-duty" reporting, informing caregivers of report, and vicarious/secondary trauma. Includes group discussion on how reporting does/does not factor into maltreatment prevention (30 minutes)
4. Looking at the child welfare system as a whole: What is the role of mandated reporting/reporters? (20 minutes) Includes a six minute video of testimonials from parents with lived experience
5. Decision making models and engaging families in support processes (45 minutes) Includes a motivational interviewing exercise, discussion of evidence based research, and case studies; utilizing alternate responses when appropriate, including family in making a report when appropriate
6. Recommedations for Mandated Reporters (25 minutes) Incorporates step by step processes to consider before making a report, and how to get support if needed.
Certificates Provider -This Webinar Offers 3 Continuing Education Credits

This program is co-sponsored by NEFESH International and Therapy Express. NEFESH International is approved by the American Psychological Association to sponsor continuing education for psychologists. NEFESH International maintains responsibility for this program and its content.
NEFESH International, Inc. is recognized by the New York State Education Department's State Board for Psychology as an approved provider of continuing education for licensed psychologists #PSY-0116.
CE You! is an approved sponsor of the Maryland Board of Social Work Examiners for continuing education credits for licensed social workers in Maryland. CE You! maintains responsibility for this program.
NEFESH International is recognized by the New York State Education Department's State Board for Mental Health Practitioners as an approved provider of continuing education for licensed marriage and family therapists #MFT-0046
NEFESH International is recognized by the New York State Education Department's State Board for Mental Health Practitioners as an approved provider of continuing education for Mental Health Counselor #MHC-0082
NEFESH International is recognized by the New York State Education Department's State Board for Social Work as an approved provider of continuing education for licensed social workers #SW-0048.
This presentation is open to:
Behavior Analysts
Social Workers
Professional Counselors
Therapists
Psychologists
Licensed Mental Health Practitioners
Other professionals interacting with populations engaged in mental health based services
This online class is offered at an intermediate level ,and is beneficial for an intermediate level clinician:
New practitioners who wish to gain enhanced insight surrounding the topic
Experienced practitioners who seek to increase and expand fundamental knowledge surrounding the subject matter
Advanced practitioners seeking to review concepts and reinforce practice skills and/or access additional consultation
Managers seeking to broaden micro and/or macro perspectives
Official information
Refunds: Registrants who are unable to attend a Thrapy Express seminar or live webinars may ask for, and will receive, a credit or refund (your choice). Refund requests will be processed within 3 business days. When an attendee knows in advance that they are unable to attend we ask that they inform Thrapy Express ahead of time by emailing [email protected] or by calling or texting (631) 202-1010 this allows us to free up the spot in the training in the event that a training is at or near capacity.
Disability Access: If you require ADA accommodations, please contact our office 30 days or more before the event. We cannot ensure accommodations without adequate prior notification.
Please Note: Licensing Boards change regulations often, and while we attempt to stay abreast of their most recent changes, if you have questions or concerns about this course meeting your specific board's approval, we recommend you contact your board directly to obtain a ruling.
The grievance policy for trainings provided by the NEFESH INTERNATIONAL is available here
Satisfactory Completion: Participants must have paid the tuition fee, logged in and out each day, attended the entire webinar, and completed an evaluation to receive a certificate (If this is a pre-recorded program, a post-test with a passing grade of 80% to receive a certificate.) Failure to log in or out will result in forfeiture of credit for the entire course. No exceptions will be made. Partial credit is not available. Certificates are available after satisfactory course completion by clicking here
Participants will receive their certificate electronically upon completion of the webinar and course evaluation form.
There is no conflict of interest or commercial support for this program.