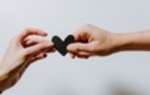 Relationship Strategies to Treat Challenging Trauma Client Day 2
12 Hours, 0 Minutes
Previously Recorded
Robert T. Muller, PhD
Add this webinar to your calendar:
---
Webinar Description
This practical two-day workshop, led by Dr. Robert T. Muller, a leading expert on trauma therapy and globally acclaimed author of the psychotherapy bestseller, Trauma & the Avoidant Client, is aimed at building our understanding of the psychotherapeutic relationship with challenging trauma clients.
As therapists, while we try to maintain a strong therapeutic relationship, in practice this is easier said than done. Trauma clients struggle to trust the therapist: Many minimize their own traumatic experiences or become help-rejecting. Others rush into the work, seeking a "quick fix", despite a long history of interpersonal trauma.
Drawing upon attachment theory and research, and upon a wealth of clinical experience. Dr. Muller illustrates how to work with such hard-to-treat clients, how to find points of entry and ways to make contact. Using a relational, psychodynamic approach, we explore strategies for developing the therapeutic relationship, to help the client regain a sense of trust in others. We look at therapeutic techniques through which the client is encouraged to take interpersonal risks, to mourn losses, and to face vulnerabilities. Dr. Muller follows the ups and downs of the therapy relationship with trauma survivors and specifically looks at:
How do we tell when we've unknowingly compromised safety in the relationship?
What happens to the relationship when clients or therapists rush into the process, and how can this be addressed?
And how can subtle conflicts in the relationship become useful in treatment?
We also explore different choices therapists make in navigating the relationship -choices that often have a strong impact on outcome. Recovery from trauma is a complicated process. When clients reveal too much, too soon, they may feel worse -making the pacing of therapy critical. Here too, the key is in the therapist-client relationship. Dr. Muller walks us through the relational approaches that help pace the process of opening up -so that clients find the experience helpful, not harmful.
Throughout the workshop, theory is complemented by case examples, practical exercises, and segments from Dr. Muller's own treatment sessions. The workshop focuses on clinical skills that are directly applicable in our work as therapists.
We have a promo code that participants can use to save 20% off Trauma & the Struggle to Open Up. The code is NEFESH1. The link to purchase Dr. Muller's book is https://WWNorton.com/rd/NEFESH1. The discount is automatically applied on this page.
The discount is valid on the Norton site for U.S. customers only and is set to expire on May 1, 202
Learning Objectives
The workshop helps practitioners using different therapeutic modalities to integrate attachment-based approaches with their existing skills, which they can then apply in their work.
Accreditation Statement: This program is co-sponsored by Comprehensive Network, Inc. and NEFESH. Comprehensive Network, Inc. is approved by the American Psychological Association to sponsor continuing education for psychologists. Comprehensive Network Inc, maintains responsibility for the program and its content.
NEFESH International is recognized by the New York State Education Department's State Board for Social Work as an Approved Provider of Continuing Education for Licensed Social Workers (#SW-0048), and by the NYSED's State Board for Mental Health Practitioners as an Approved Provider of Continuing Education for Licensed Marriage and Family Therapists (#MFT-0046) and Licensed Mental Health Counselors (#MHC-0082).
Like this webinar? Click here to view packages that contain this webinar.
Click on the webinar title to view the package:
Learning Objectives:
Discuss how to help clients pace the process of opening up
Implement safety in the therapeutic relationship early on
Navigate and use conflicts in the relationship
Recognize their own (therapist's) feelings in the therapeutic process (e.g. the wish to rush into trauma work, or the wish to avoid it)
Help clients mourn traumatic losses to bring post-traumatic growth
This presentation is open to:
Behavior Analysts
Social Workers
Professional Counselors
Therapists
Psychologists
Licensed Mental Health Practitioners
Other professionals interacting with populations engaged in mental health based services
This online class is offered at an intermediate level ,and is beneficial for an intermediate level clinician:
New practitioners who wish to gain enhanced insight surrounding the topic
Experienced practitioners who seek to increase and expand fundamental knowledge surrounding the subject matter
Advanced practitioners seeking to review concepts and reinforce practice skills and/or access additional consultation
Managers seeking to broaden micro and/or macro perspectives
Official information
Refunds: Registrants who are unable to attend a Thrapy Express seminar or live webinars may ask for, and will receive, a credit or refund (your choice). Refund requests will be processed within 3 business days. When an attendee knows in advance that they are unable to attend we ask that they inform Thrapy Express ahead of time by emailing [email protected] or by calling or texting (631) 202-1010 this allows us to free up the spot in the training in the event that a training is at or near capacity.
Disability Access: If you require ADA accommodations, please contact our office 30 days or more before the event. We cannot ensure accommodations without adequate prior notification.
Please Note: Licensing Boards change regulations often, and while we attempt to stay abreast of their most recent changes, if you have questions or concerns about this course meeting your specific board's approval, we recommend you contact your board directly to obtain a ruling.
The grievance policy for trainings provided by the NEFESH INTERNATIONAL is available here
Satisfactory Completion: Participants must have paid the tuition fee, logged in and out each day, attended the entire webinar, and completed an evaluation to receive a certificate (If this is a pre-recorded program, a post-test with a passing grade of 80% to receive a certificate.) Failure to log in or out will result in forfeiture of credit for the entire course. No exceptions will be made. Partial credit is not available. Certificates are available after satisfactory course completion by clicking here
Participants will receive their certificate electronically upon completion of the webinar and course evaluation form.
There is no conflict of interest or commercial support for this program.