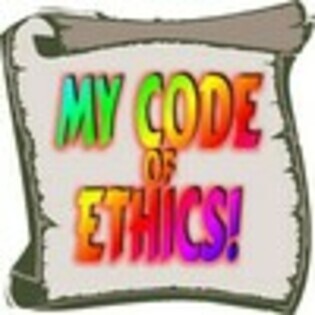 Self-Disclosure: An Ethical Approach to Knowing What to say, When to Say it, and How to Say it
3 Hours, 0 Minutes



Friday, October 20th, 2023

10:00 AM EDT

-1:00 PM EDT
Tonya Logan, LCSW-C, LICSW, Founder and CEO, Kayla's Village
Add this webinar to your calendar:
---
Webinar Description
Self-Disclosure: An Ethical Approach to "Knowing What to say, When to Say it, and How to Say it"
Live Webinar
Friday, October 20th, 2023
10:00AM-1:00PM EST
3 CE Credits - Ethics
Self-Disclosure can be a highly effective tool in connecting with others. In therapeutic situations, a certain amount of disclosure always occurs. Clients can discern (or guess at) our socio-economic status, gender, clothing preferences, and marital status, to name a few things, just by looking at us. But when is it appropriate to reveal our personal story when talking with clients? When they ask us about our own lives, should we answer the questions? What if the questions seem like they are a challenge to our "professional expertise".
This session will be interactive – with some surprises! In this training, Tonya Logan, Founder and CEO of Kayla's village, will discuss her own story and her approach to disclosure in working with clients. Participants will be encouraged to view challenges by clients in a positive and strength-based framework. Clinicians will gain a deeper ability to view clients seemingly threatening questions in a less prejudicial manner.
Whether we are faced with sharing information from our past or present, personally or professionally, we are often unsure of how that information will be perceived. Learn to use "less than positive" information to help build relationships and show clients that we can use our challenges to move forward rather than hamper growth
(Trainer, Tonya Logan, LCSW-C, LICSW, Founder and CEO, Kayla's Village)
Qualifications:
Tonya M. Logan, LICSW and LCSW-C, has over 30 years of professional clinical experience working with those managing conflict and trauma.  A native Washingtonian, she received her bachelor's degree in psychology from the University of Virginia and her master's degree in social work from the University of Maryland at Baltimore.  Ms. Logan spent the bulk of her career, in D.C. and Maryland, working with biological parents and foster parents by securing permanency whether via reunification, adoption, or independent living.  She was the clinical director of a program which provided in-home services to families at-risk of abuse and/or neglect in an attempt to strengthen and stabilize them so they would be diverted from the child welfare system.  Ms. Logan was a contractor with an organization in which she facilitated 10-week grief groups for those impacted by homicide following her certification as a grief recovery specialist.  She transitioned to being the supervisory social worker in a non-public school for students diagnosed with learning differences, emotional challenges, and/or autism.
Ms. Logan is the Founder and CEO of Kayla's Village, begun in July 2007, which strives to be the premier provider of innovative seminars and supportive resources for individuals, families, professionals, and communities.  Additionally, she is a clinician providing counseling to individuals and couples, provides contractual supervision, teaches Family Violence and Child Abuse as an adjunct professor at Trinity Washington University,  and serves on the Advisory Committee of the Center for Infant and Child Loss.  Ms. Logan is an active church member of Trinity AME Zion Church and published author, "Mommie's Bright Sunshine," speaking to the reality that we can move beyond our trials, tragedies, and trauma without allowing it to define our future.  Ms. Logan is the parent of two children, one by adoption and one by birth, and has hosted two exchange students.  Obviously, she tries to tailor her life to help others in need.
Learning Objectives:
Participants will be able to analyze whether sharing information from their past or present, personally or professionally, is clinically appropriate
Participants will be able to demonstrate to clients how we may use our challenges to move forward rather than hamper growth
Participants will learn to assess and incorporate the clinical use of challenging information in order to increase rapport with clients while strengthening the therapeutic relationship.
Agenda:
20 minutes          Classifying Information and Threats
                                                Low disclosure
                                                Middle disclosure
                                                High disclosure
15 minutes          Historical Perspective
                                                Freud's Approach
                                                Humanist Movement
                                                Feminist Movement
                                                12-Step Programs
                                                Reality TV
10 minutes          Johari Window
                                                Open Area
                                                Hidden Area
                                                Blind Area
                                                Unknown Area
30 minutes          Perception vs. Prejudice
                                                Examples of reframing negativity into positivity
                                                Discussion of prejudice as related to diagnoses
                                                Highlighting perceptions and prejudice in family clutter example
30 minutes          Reframing
                                                We must focus to see strengths
45 minutes          Types of Disclosure
                                                Deliberate Disclosing
                                                Sharing a secret
                                                Unavoidable disclosures
                                                Therapeutic disclosure
                                                Medical disclosure
                                                Social disclosure
                                                Accidental disclosure
                                                Disclosure at work
30 minutes          Scenarios
                                                Susan
                                                Jessica
                                                Client Googled therapist
Certificates Provider -This Webinar Offers 3 Live Interactive Continuing Education Credits

NEFESH International, Inc. is recognized by the New York State Education Department's State Board for Psychology as an approved provider of continuing education for licensed psychologists #PSY-0116.
CE You LLC is recognized by the New York State Education Department's State Board for Social Work as an approved provider of continuing education for licensed social workers #SW-0437
CE You! is an approved sponsor of the Maryland Board of Social Work Examiners for continuing education credits for licensed social workers in Maryland. CE You! maintains responsibility for this program.
NEFESH International is recognized by the New York State Education Department's State Board for Mental Health Practitioners as an approved provider of continuing education for licensed marriage and family therapists #MFT-0046
NEFESH International is recognized by the New York State Education Department's State Board for Mental Health Practitioners as an approved provider of continuing education for Mental Health Counselor #MHC-0082
This presentation is open to:
Behavior Analysts
Social Workers
Professional Counselors
Therapists
Psychologists
Licensed Mental Health Practitioners
Other professionals interacting with populations engaged in mental health based services
This online class is offered at an intermediate level ,and is beneficial for an intermediate level clinician:
New practitioners who wish to gain enhanced insight surrounding the topic
Experienced practitioners who seek to increase and expand fundamental knowledge surrounding the subject matter
Advanced practitioners seeking to review concepts and reinforce practice skills and/or access additional consultation
Managers seeking to broaden micro and/or macro perspectives
Official information
Refunds: Registrants who are unable to attend a Thrapy Express seminar or live webinars may ask for, and will receive, a credit or refund (your choice). Refund requests will be processed within 3 business days. When an attendee knows in advance that they are unable to attend we ask that they inform Thrapy Express ahead of time by emailing [email protected] or by calling or texting (631) 202-1010 this allows us to free up the spot in the training in the event that a training is at or near capacity.
Disability Access: If you require ADA accommodations, please contact our office 30 days or more before the event. We cannot ensure accommodations without adequate prior notification.
Please Note: Licensing Boards change regulations often, and while we attempt to stay abreast of their most recent changes, if you have questions or concerns about this course meeting your specific board's approval, we recommend you contact your board directly to obtain a ruling.
The grievance policy for trainings provided by the NEFESH INTERNATIONAL is available here
Satisfactory Completion: Participants must have paid the tuition fee, logged in and out each day, attended the entire webinar, and completed an evaluation to receive a certificate (If this is a pre-recorded program, a post-test with a passing grade of 80% to receive a certificate.) Failure to log in or out will result in forfeiture of credit for the entire course. No exceptions will be made. Partial credit is not available. Certificates are available after satisfactory course completion by clicking here
Participants will receive their certificate electronically upon completion of the webinar and course evaluation form.
There is no conflict of interest or commercial support for this program.