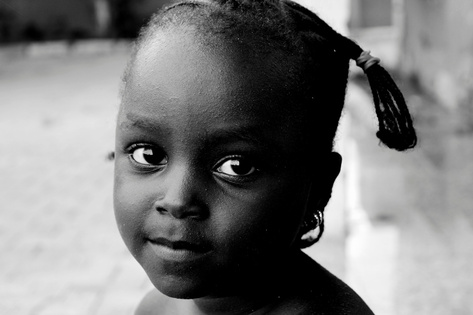 Steer Clear of Traffik: Child Sex Trafficking Prevention and Intervention
180 minutes
Previously Recorded
Dr. Briana DeNeal-Findley
Add this webinar to your calendar:
---
Webinar Description
Worldwide Trafficking in persons is often portrayed as the world's fastest-growing criminal enterprise, totaling 105 billion dollars in profits!
Each year there are approximately 150,000- 300,000 U.S. children at risk for sex trafficking. Children and teens are lured into the world of sex trafficking through emotional grooming. Many traffickers are skilled in manipulation and gain the trust of minors by providing them with love, affection and even food and shelter.
While an emphasis is typically placed on identification of children already lured into trafficking, this presentation focuses on identifying grooming tactics to help prevent entry into sex trafficking.
Like this webinar? Click here to view packages that contain this webinar.
Click on the webinar title to view the package:
Qualifications:
Dr. Briana DeNeal-Findley is a Licensed Clinical Social Worker in Maryland, Virginia, and Washington, D.C. She holds a masters in Social Work and Doctorate in Public Administration. Dr. DeNeal-Findley has extensive training and experience in Dialectical Behavioral Therapy, Cognitive Behavioral Therapy, Emotional Freedom Technique, Play Therapy, and Parent-Child Interaction Therapy. Dr. DeNeal-Findley has served children and families in the District of Columbia in Child Welfare, Outpatient Clinics, and School-Based Programs. She has worked to stabilize families and provide interventions and tools to assist families in building stronger interpersonal bonds and promote children's emotional well-being.
Agenda:
Agenda:
Intro
Define commercial sex trafficking (CSEC) and the different forms of CSEC
Review federal definitions of sex trafficking
Discuss state definitions and laws on sex trafficking
Sex Trafficking
Break down and provide examples for different types of sex trafficking
Provide statistic based on state
Discuss characteristics of trafficker
Who are people who traffic
Review terms used by those in sex trafficking
Case Study
13 year old Aniya
Have participants point out what they believe are risk factors in her profile
Review risk factors and red flags
Grooming Tactics
Define the 7 grooming tactics
Further break down definition of sex trafficking to define manipulation and coercion
Review examples of language cons
Trauma bonding
Prevention
Developing appropriate relationships
Identify relationship red flags
Differentiate between secure and unsecure attachment
Emotional Regulation Skills
Intervention
Review and explain handouts created for students tailored to prevention.
Learning Objectives:
Participants will be able to define Commercial Sexual Exploitation and Sex Trafficking
Participants will be able to Identify Risk factors and red flags of youth at risk
Participants will learn the 7 grooming tactics
Partcipants will practice techniques to improve your client's emotional regulation skills, reframe core beliefs and improve interpersonal skills.
This presentation is open to:
Social Workers
Professional Counselors
Therapists
Psychologists
Licensed Mental Health Practitioners
Other professionals interacting with populations engaged in mental health based services
This online class is offered at an intermediate level ,and is beneficial for an intermediate level clinician:
New practitioners who wish to gain enhanced insight surrounding the topic
Experienced practitioners who seek to increase and expand fundamental knowledge surrounding the subject matter
Advanced practitioners seeking to review concepts and reinforce practice skills and/or access additional consultation
Managers seeking to broaden micro and/or macro perspectives
Official information:
Refunds:
Registrants who are unable to attend a Thrapy Express seminar or live webinars may ask for, and will receive, a credit or refund (your choice). Refund requests will be processed within 3 business days. When an attendee knows in advance that they are unable to attend we ask that they inform Thrapy Express ahead of time by emailing
[email protected]
or by calling or texting (631) 202-1010 this allows us to free up the spot in the training in the event that a training is at or near capacity.
Disability Access: If you require ADA accommodations, please contact our office 30 days or more before the event. We cannot ensure accommodations without adequate prior notification.
Please Note: Licensing Boards change regulations often, and while we attempt to stay abreast of their most recent changes, if you have questions or concerns about this course meeting your specific board's approval, we recommend you contact your board directly to obtain a ruling.
The grievance policy for trainings provided by the NEFESH INTERNATIONAL is available
here
Satisfactory Completion:
Participants must have paid the tuition fee, logged in and out each day, attended the entire webinar, and completed an evaluation to receive a certificate (If this is a pre-recorded program, a post-test with a passing grade of 80% to receive a certificate.) Failure to log in or out will result in forfeiture of credit for the entire course. No exceptions will be made. Partial credit is not available. Certificates are available after satisfactory course completion by clicking
here
Participants will receive their certificate electronically upon completion of the webinar and course evaluation form.