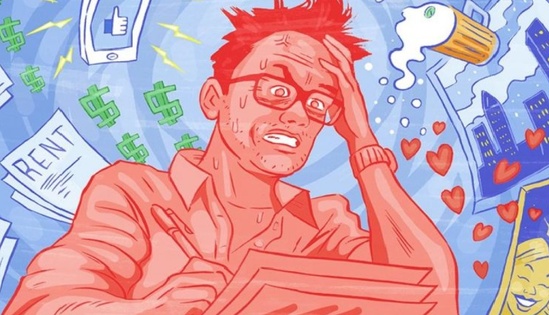 Taboo OCD Thoughts and Treatment
3 Hours, 0 Minutes
Tuesday, July 11th, 2023
2:00 PM America/New_York
Jessica Bodie PhD; April Vass MSW RSW
Add this webinar to your calendar:
---
Webinar Description
This webinar will review the definition of Obsessive Compulsive Disorder before addressing taboo subtypes common among individuals experiencing OCD. Research indicates that clinicians who do not feel confident or comfortable engaging with taboo content are less likely to engage in the evidence-based intervention, ERP. Specific topics covered will include assessing and treating harm-themed OCD (self and others), sexually-themed OCD, and scrupulosity/morality-themed OCD. There will be a brief overview of the gold-standard treatment, Exposure and Response Prevention (ERP). Sample exposure hierarchies will be provided and participants will role-play presenting the exposure rationale and generating in-vivo and imaginal exposures. The webinar will address common clinician concerns regarding how to navigate taboo content, "how far to push exposures," and how to motivate patients through difficult exposure work.
Like this webinar? Click here to view packages that contain this webinar.
Click on the webinar title to view the package:
Qualifications:
Jessica Bodie, Ph.D., is a licensed clinical psychologist. Dr. Bodie received her Master's and Doctoral degrees in clinical psychology from Temple University. She completed her clinical internship at the Children's Hospital of Philadelphia and postdoctoral fellowship at the University of Pennsylvania. Dr. Bodie specializes in the treatment of OCD, PTSD, anxiety disorders, and body-focused repetitive behaviors. She is a certified clinician, consultant, and supervisor in Exposure and Response Prevention for OCD and Prolonged Exposure for PTSD. Additionally, Dr. Bodie specializes in extreme picky eating (also called Avoidant/Restrictive Food Intake Disorder, ARFID), emetophobia (vomit phobia), and choking/swallowing phobia. April Vass, MSW April is a registered Social Worker in Ontario and New Brunswick. April received her Master of Social Work at the University of Toronto and is a certified clinician in Exposure and Response (Ritual) Prevention (EX/RP) for OCD. April is the Owner and Founder of OCD Wellness, a specialized OCD and OC related disorder clinic in Canada, Ontario. April specializes in OCD treatment and has experience working with many subtypes of OCD and ranges of severity. April also provides treatment for emetophobia, misophonia, tics, and body-focused repetitive behaviours.
Agenda:
Introduction to OCD. (25 mins)
-DSM-5 criteria and assessment tools.
-OCD Cycle and the Basics of Exposure and Response Prevention Therapy.
Harm (self and others) OCD (45 min)
- Explanation, case examples, and assessment.
- Treatment tools for this subtype.
Sexually-themed OCD (45 min)
- Explanation, case examples, and assessment.
- Role Play exposure rationale
- Treatment tools for this subtype.
Scrupulosity and Moral OCD (45 mins)
- Explanation, case examples, and assessment.
- Role play exposure generation
- Treatment tools for this subtype.
Q&A (20mins)
Learning Objectives:
Participants will be able to assess and identify taboo-themed subtypes of OCD.
Participants will be able to explain the difference between OCD thoughts and egosyntonic thoughts
Participants will be able to describe the gold-standard treatment methods used to address these thoughts.
This presentation is open to:
Social Workers
Professional Counselors
Therapists
Psychologists
Licensed Mental Health Practitioners
Other professionals interacting with populations engaged in mental health based services
This online class is offered at an intermediate level ,and is beneficial for an intermediate level clinician:
New practitioners who wish to gain enhanced insight surrounding the topic
Experienced practitioners who seek to increase and expand fundamental knowledge surrounding the subject matter
Advanced practitioners seeking to review concepts and reinforce practice skills and/or access additional consultation
Managers seeking to broaden micro and/or macro perspectives
Official information:
Refunds:
Registrants who are unable to attend a Thrapy Express seminar or live webinars may ask for, and will receive, a credit or refund (your choice). Refund requests will be processed within 3 business days. When an attendee knows in advance that they are unable to attend we ask that they inform Thrapy Express ahead of time by emailing
[email protected]
or by calling or texting (631) 202-1010 this allows us to free up the spot in the training in the event that a training is at or near capacity.
Disability Access: If you require ADA accommodations, please contact our office 30 days or more before the event. We cannot ensure accommodations without adequate prior notification.
Please Note: Licensing Boards change regulations often, and while we attempt to stay abreast of their most recent changes, if you have questions or concerns about this course meeting your specific board's approval, we recommend you contact your board directly to obtain a ruling.
The grievance policy for trainings provided by the NEFESH INTERNATIONAL is available
here
Satisfactory Completion:
Participants must have paid the tuition fee, logged in and out each day, attended the entire webinar, and completed an evaluation to receive a certificate (If this is a pre-recorded program, a post-test with a passing grade of 80% to receive a certificate.) Failure to log in or out will result in forfeiture of credit for the entire course. No exceptions will be made. Partial credit is not available. Certificates are available after satisfactory course completion by clicking
here
Participants will receive their certificate electronically upon completion of the webinar and course evaluation form.
There is no conflict of interest or commercial support for this program.