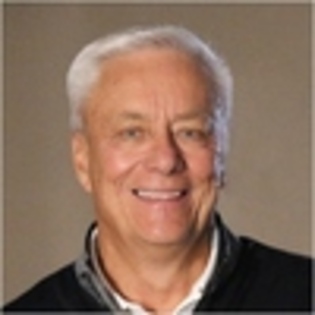 The Adventure of Yea But, Forgiveness 101 (Recorded)
3 Hours, 0 Minutes
Previously Recorded
Charles Jansen
Add this webinar to your calendar:
---
Webinar Description
Have you ever had a patient/client that could not forgive themselves or another? Everyone who has difficulty forgiving someone in their life starts off by saying "Yea But…". Chuck Jansen, founder of the Forgiveness Institute, KC Inc has had 10 years experience in facilitating people through the complicated process of Forgiveness. In this unique 3 hour session, we will explore the "common denominators" and factors that all people experience as they struggle with forgiveness. Truths will be discussed and explored as we watch video clips of 9 individuals who have graciously agreed to be filmed as they share their personal experience of forgiveness.
Jermaine Wilson went to prison in Leavenworth, and then became mayor of Leavenworth. Kim had an alcoholic father, Katherine got divorced after 19 years of marriage, Alison's father was murdered, and Jim, a large business owner, went to prison for white collar crime. These are just some of the "Yea But faculty". This presentation includes video appearances from Dr Mack Harnden, Licensed Psychologist, Ph. D, and "Live Inspired" national best seller author and speaker John O'Leary. These inspiring testimonies will assure that you pick up some helpful tools in helping your clients forgive themselves or someone in their life. And in the words of one, "When you forgive, you set yourself free".
Qualifications:
Charles Jansen, founder of the Forgiveness Institute, KC Inc, has been teaching Forgiveness 101 to organizations, business's, church groups, and helping professionals for 10 years. He is presently teaching in Lansing Correctional facility, collaborating with BiBR (Brothers in Blue Re-entry). His Forgiveness 101 course has received the endorsement of the archdiocese of Kansas City Ks. Charles has a masters degree from Loyola U in Chicago, with an emphasis on counseling, and 25 years real estate sales experience. He has been married since 1980.
Learning Objectives:
Participants will be able to recognize the common denominators of Forgiveness Journey.
Participants will be able to understand the steps and identifiable stages.
Participants will be able to see the benefits and freedom that Forgiveness brings.
To forgive is to set a prisoner free, to discover the prisoner was you. Lewis Smedes quote.
Agenda:
5 days to forgiveness. Day 1. Introduction of yea but faculty, and terms. 50 minutes
Day 2. How do we handle suffering? Hurt people, hurt people. Do you want to be a thermometer or a thermostat? 60 minutes
Day 3. Forgiveness is a heroic choice. Only strong people can forgive. Getting in touch with your main objections, your "yea buts". What forgiveness is not. 60 minutes
Day 4. Going from VICTIM to SURVIVOR. Your destiny is too important. Drop it. Leave it. Let it go. 40 minutes
Day 5. Looking at the freedom and litmus test signs of transforming forgiveness. 60 minutes
Certificates Provider -This Webinar Offers 3 Continuing Education Credits
This webinar is recorded and will not grant live credits.
CE You! is an approved sponsor of the Maryland Board of Social Work Examiners for continuing education credits for licensed social workers in Maryland. CE You! maintains responsibility for this program.
This presentation is open to:
Behavior Analysts
Social Workers
Professional Counselors
Therapists
Psychologists
Licensed Mental Health Practitioners
Other professionals interacting with populations engaged in mental health based services
This online class is offered at an intermediate level ,and is beneficial for an intermediate level clinician:
New practitioners who wish to gain enhanced insight surrounding the topic
Experienced practitioners who seek to increase and expand fundamental knowledge surrounding the subject matter
Advanced practitioners seeking to review concepts and reinforce practice skills and/or access additional consultation
Managers seeking to broaden micro and/or macro perspectives
Official information
Refunds: Registrants who are unable to attend a Thrapy Express seminar or live webinars may ask for, and will receive, a credit or refund (your choice). Refund requests will be processed within 3 business days. When an attendee knows in advance that they are unable to attend we ask that they inform Thrapy Express ahead of time by emailing [email protected] or by calling or texting (631) 202-1010 this allows us to free up the spot in the training in the event that a training is at or near capacity.
Disability Access: If you require ADA accommodations, please contact our office 30 days or more before the event. We cannot ensure accommodations without adequate prior notification.
Please Note: Licensing Boards change regulations often, and while we attempt to stay abreast of their most recent changes, if you have questions or concerns about this course meeting your specific board's approval, we recommend you contact your board directly to obtain a ruling.
The grievance policy for trainings provided by the NEFESH INTERNATIONAL is available here
Satisfactory Completion: Participants must have paid the tuition fee, logged in and out each day, attended the entire webinar, and completed an evaluation to receive a certificate (If this is a pre-recorded program, a post-test with a passing grade of 80% to receive a certificate.) Failure to log in or out will result in forfeiture of credit for the entire course. No exceptions will be made. Partial credit is not available. Certificates are available after satisfactory course completion by clicking here
Participants will receive their certificate electronically upon completion of the webinar and course evaluation form.
There is no conflict of interest or commercial support for this program.