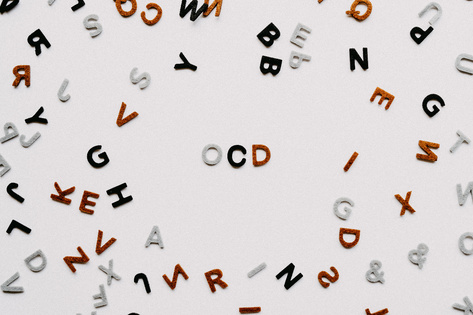 Understanding and Managing Obsessive-Compulsive Disorder: Diagnosis and Treatment
2 Hours, 0 Minutes



Friday, February 2nd, 2024

11:00 AM EDT

-1:00 PM EDT
Charles Sender, LCSW
Add this webinar to your calendar:
---
Webinar Description
Obsessive-Compulsive Disorder (OCD) is a prevalent mental health condition that affects numerous individuals. Unfortunately, many individuals struggling with OCD are frequently misdiagnosed and may receive treatments that are incongruent with their specific needs. This professional workshop seeks to provide a thorough examination of OCD diagnostics and differential diagnostics, enabling attendees to better identify and address this complex disorder.
The workshop will commence with an in-depth exploration of the OCD cycle, encompassing obsessions, anxiety, compulsive behaviors, and the subsequent short-term relief that reinforces the cycle. By understanding these fundamental components, participants will gain valuable insights into the disorder's underlying mechanisms, thus facilitating more accurate diagnoses.
Moreover, this workshop will delve into the numerous common themes and compulsions frequently encountered in OCD cases. This in-depth exploration aims to equip attendees with the knowledge necessary for a more informed and precise diagnostic learning process.
Central to the workshop's focus will be an overview of psychotherapeutic treatment approaches, with a particular emphasis on the highly effective Exposure Response Prevention (ERP) technique. Attendees will receive an understanding of the theoretical foundations underpinning ERP, allowing them to appreciate its potency in OCD management.
By attending this workshop, mental health professionals will acquire practical tools and knowledge vital for accurately diagnosing OCD, distinguishing it from other conditions, and implementing evidence-based psychotherapeutic strategies like ERP to guide their clients towards a path of recovery. The workshop presenter, an expert in the field, will offer valuable insights and clinical experience, ensuring a valuable and enriching learning experience for all participants.
Qualifications:
Charles Chaim Sender, LCSW is a Psychotherapist in private practice where he provides psychotherapy as well as clinical supervision and professional development for mental health professionals. Over the last two decades he has directed and developed several mental health centers including the provision of staff development in ensuring client centered programming and the development of treatment planing that reflect and ensure a client centered approach. He works with people who struggle with Obsessive Compulsive Disorder (OCD) and Anxiety.
Learning Objectives:
Participants will develop a comprehensive understanding of the diagnostic process for Obsessive-Compulsive Disorder (OCD), including the ability to identify key components of the OCD cycle, such as obsessions, anxiety, compulsive behaviors, and short-term relief.
Participants will enhance proficiency in recognizing common themes and compulsions characteristic of OCD, enabling participants to effectively differentiate OCD from other mental health conditions through systematic analysis and evaluation.
Participants will acquire knowledge of evidence-based psychotherapeutic approaches, with a primary focus on Exposure Response Prevention (ERP), to equip participants with the skills necessary to design and implement effective treatment plans for individuals with OCD, promoting successful management and recovery.
Agenda:
120 Minutes Total
1-5 minutes:   Introduction
6-13 minutes:  DSM 5 criteria for OCD
13-15 minutes:  Prevalence of OCD
14-19 minutes: Other disorders confused with OCD
20-25 minutes:  OCD cycle and operant conditioning Model of OCD
26 -56 minutes:  Common Obsessions in OCD
57 -88 minutes:  Common Compulsions in OCD
89 -109 minutes:  Basics of treatment of OCD
110 -120 minutes:  Conclusion and Q and A
Certificates Provider -This Webinar Offers 2 Live Interactive Continuing Education Credits

This program is co-sponsored by NEFESH International and Therapy Express. NEFESH International is approved by the American Psychological Association to sponsor continuing education for psychologists. NEFESH International maintains responsibility for this program and its content.
NEFESH International, Inc. is recognized by the New York State Education Department's State Board for Psychology as an approved provider of continuing education for licensed psychologists #PSY-0116.
CE You! is an approved sponsor of the Maryland Board of Social Work Examiners for continuing education credits for licensed social workers in Maryland. CE You! maintains responsibility for this program.
NEFESH International is recognized by the New York State Education Department's State Board for Mental Health Practitioners as an approved provider of continuing education for licensed marriage and family therapists #MFT-0046
NEFESH International is recognized by the New York State Education Department's State Board for Mental Health Practitioners as an approved provider of continuing education for Mental Health Counselor #MHC-0082
NEFESH International is recognized by the New York State Education Department's State Board for Social Work as an approved provider of continuing education for licensed social workers #SW-0048.
This presentation is open to:
Behavior Analysts
Social Workers
Professional Counselors
Therapists
Psychologists
Licensed Mental Health Practitioners
Other professionals interacting with populations engaged in mental health based services
This online class is offered at an intermediate level ,and is beneficial for an intermediate level clinician:
New practitioners who wish to gain enhanced insight surrounding the topic
Experienced practitioners who seek to increase and expand fundamental knowledge surrounding the subject matter
Advanced practitioners seeking to review concepts and reinforce practice skills and/or access additional consultation
Managers seeking to broaden micro and/or macro perspectives
Official information
Refunds: Registrants who are unable to attend a Thrapy Express seminar or live webinars may ask for, and will receive, a credit or refund (your choice). Refund requests will be processed within 3 business days. When an attendee knows in advance that they are unable to attend we ask that they inform Thrapy Express ahead of time by emailing [email protected] or by calling or texting (631) 202-1010 this allows us to free up the spot in the training in the event that a training is at or near capacity.
Disability Access: If you require ADA accommodations, please contact our office 30 days or more before the event. We cannot ensure accommodations without adequate prior notification.
Please Note: Licensing Boards change regulations often, and while we attempt to stay abreast of their most recent changes, if you have questions or concerns about this course meeting your specific board's approval, we recommend you contact your board directly to obtain a ruling.
The grievance policy for trainings provided by the NEFESH INTERNATIONAL is available here
Satisfactory Completion: Participants must have paid the tuition fee, logged in and out each day, attended the entire webinar, and completed an evaluation to receive a certificate (If this is a pre-recorded program, a post-test with a passing grade of 80% to receive a certificate.) Failure to log in or out will result in forfeiture of credit for the entire course. No exceptions will be made. Partial credit is not available. Certificates are available after satisfactory course completion by clicking here
Participants will receive their certificate electronically upon completion of the webinar and course evaluation form.
There is no conflict of interest or commercial support for this program.