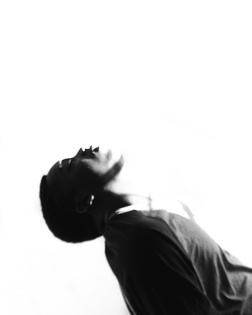 "WHAT is he thinking?!?" - Understanding Theory of Mind and its Application to Healthy Social Functioning
3 Hours, 0 Minutes
Wednesday, November 1st, 2023
10:00 AM EDT
Frimi Faye Walkenfeld, Ph.D., Rebecca Soffer, Ph.D., and Meira Orentlicher, PhD, OTR/L, FAOTA, CRA
Add this webinar to your calendar:
---
Webinar Description
People are social beings. The constant flow of reading social situations; understanding our own and others' thoughts, emotions and motivations is the foundation for effective communication, healthy relationships and good judgement. Theory of Mind ( ToM) is the psychological process explaining how this happens. Misinterpreting our thoughts and feelings and misreading or ignoring others' perspectives, intentions, and emotions causes conflict with family, friends and colleagues. On the flip side, well-developed ToM paired with bad intentions fuels deception, manipulation and pathological behavior
This workshop aims to unpack the basic elements of the Theory of Mind in neurotypical development. Skills like introspection, emotional awareness, social reasoning , and empathy are observed in young infants and mature through adolescence and adulthood. Presenters will outline what can go wrong and how that explains common relationship issues, developing psychopathology, and behaviors associated with neurodiverse populations such as autism. The Practical Theory of Mind-informed intervention strategies for a broad spectrum of clinical cliente;e will be presented from psychological and occupational therapy literature
Qualifications:
Frimi Faye Walkenfeld, Ph.D. is an Associate Professor and Chair of the Department of Behavioral Science, a division of Touro University's School of Health Sciences. Dr. Walkenfeld received her PhD in Developmental Psychology from the City University of New York, and is a licensed psychologist in New York State, where she has had a long and distinguished private practice.
Rebecca Soffer, Ph.D. is an Assistant Professor of psychology at Touro University School of Liberal Arts and Sciences in Flatbush. Dr. Soffer is a licensed Developmental Psychologist with a clinical practice in Long Island, NY. Her scholarship and clinical work focus on autism, developmental disabilities, and behavior management.
Meira L. Orentlicher, PhD, OTR/L, FAOTA, CRA is the Director of Research and Faculty Scholarship in the School of Health Sciences and Professor and Associate Chairperson for Research and Scholarship in the Occupational Therapy (OT) Department of Touro University in NY. Her clinical experience and research are focused on preparing young adults with autism and their families for the transition from school to adult life.
Learning Objectives:
Participants will be able to define Theory of Mind
Participants will be able to explain Theory of Minds pivotal role in the dynamic process of social development
Participants will be able to state the way atypical Theory of Mind development manifests in child and adult pathology
Participants will be able to apply appropriate intervention to ToM deficient Case Study
Agenda:
Introduction - 5 minutes
Case study
ToM: An explainer - 15 minutes
Affective=emotional competence

Cognitive=others cognitive states

iTOM=(Weinstock, Harari)
Neurotypical Development of ToM - 1 hour
Infant foundations of ToM:

mirror neurons/imitation, joint attention, global empathy, false understanding beliefs, Understanding "self" and "other," and empathy

Childhood:

primary perspective taking, global empathy, introspection, emotional awareness, simple social reasoning

Adolescence

: personality coherence, limited social perspective taking
Adulthood:

mentalizing, enhanced social perspective taking motivates adaptive prosocial behavior
Diversity in ToM: Implications for pathology - 30 minutes
Under-development
Difficulty sustaining social relationships, Autism

Impulsivity, Attention-Deficit/Hyperactivity Disorder

Depression

Anxiety, OCD
Over-development
Select Personality Disorders

Sociopathic behavior
Application Activity - 20 minutes
ToM as intervention - 35 minutes
Interventions to teach ToM
Imitation

Social stories

Group therapy

Cognitive and Emotional Skills Training
Compensatory Interventions
Scanning the environment/identifying cues

Identifying and avoiding emotional triggers

Sensory modulation
Conclusion- 10 minutes
Reinforce the importance of ToM and recognizing issues in clients

Reinforce how to access intervention activities

Q and A
Certificates Provider -This Webinar Offers 3 Live Interactive Continuing Education Credits

This program is co-sponsored by NEFESH International and Therapy Express. NEFESH International is approved by the American Psychological Association to sponsor continuing education for psychologists. NEFESH International maintains responsibility for this program and its content.
NEFESH International, Inc. is recognized by the New York State Education Department's State Board for Psychology as an approved provider of continuing education for licensed psychologists #PSY-0116.
CE You! is an approved sponsor of the Maryland Board of Social Work Examiners for continuing education credits for licensed social workers in Maryland. CE You! maintains responsibility for this program.
NEFESH International is recognized by the New York State Education Department's State Board for Mental Health Practitioners as an approved provider of continuing education for licensed marriage and family therapists #MFT-0046
NEFESH International is recognized by the New York State Education Department's State Board for Mental Health Practitioners as an approved provider of continuing education for Mental Health Counselor #MHC-0082
This presentation is open to:
Behavior Analysts
Social Workers
Professional Counselors
Therapists
Psychologists
Licensed Mental Health Practitioners
Other professionals interacting with populations engaged in mental health based services
This online class is offered at an intermediate level ,and is beneficial for an intermediate level clinician:
New practitioners who wish to gain enhanced insight surrounding the topic
Experienced practitioners who seek to increase and expand fundamental knowledge surrounding the subject matter
Advanced practitioners seeking to review concepts and reinforce practice skills and/or access additional consultation
Managers seeking to broaden micro and/or macro perspectives
Official information
Refunds: Registrants who are unable to attend a Thrapy Express seminar or live webinars may ask for, and will receive, a credit or refund (your choice). Refund requests will be processed within 3 business days. When an attendee knows in advance that they are unable to attend we ask that they inform Thrapy Express ahead of time by emailing [email protected] or by calling or texting (631) 202-1010 this allows us to free up the spot in the training in the event that a training is at or near capacity.
Disability Access: If you require ADA accommodations, please contact our office 30 days or more before the event. We cannot ensure accommodations without adequate prior notification.
Please Note: Licensing Boards change regulations often, and while we attempt to stay abreast of their most recent changes, if you have questions or concerns about this course meeting your specific board's approval, we recommend you contact your board directly to obtain a ruling.
The grievance policy for trainings provided by the NEFESH INTERNATIONAL is available here
Satisfactory Completion: Participants must have paid the tuition fee, logged in and out each day, attended the entire webinar, and completed an evaluation to receive a certificate (If this is a pre-recorded program, a post-test with a passing grade of 80% to receive a certificate.) Failure to log in or out will result in forfeiture of credit for the entire course. No exceptions will be made. Partial credit is not available. Certificates are available after satisfactory course completion by clicking here
Participants will receive their certificate electronically upon completion of the webinar and course evaluation form.
There is no conflict of interest or commercial support for this program.