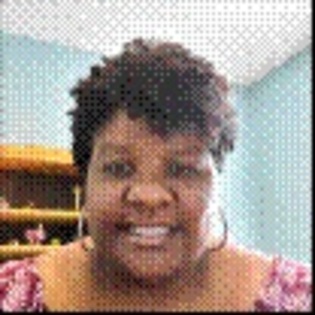 Your Money Your Goals: An Empowerment Toolkit
3 Hours, 0 Minutes
Previously Recorded
Vanessa Bright, AFC (Accredited Financial Counselor)
Add this webinar to your calendar:
---
Webinar Description
The Your Money, Your Goals toolkit, created by the Consumer Financial Protection Bureau is comprehensive and brings together information, tools, and links to other resources case managers and social workers can use to help clients build skills in managing money, credit, debt, and financial products. Having all these resources in one place can make it easier for you to bring financial empowerment concepts into conversations you may already be having. This can help the people you work with increase the financial stability in their lives.
Although, sharing this information and tools may feel like a completely different job from your current one, another thing you're being asked to add to your workload, once you're familiar with the resources in this toolkit, it can become natural to integrate its contents into the work you do every day.
Like this webinar? Click here to view packages that contain this webinar.
Click on the webinar title to view the package:
Qualifications:
Vanessa Bright, MBA, AFC (Accredited Financial Counselor), is the Founder and Executive Director of The Maryland Reentry Resource Center. An effective leader, comfortable with problem solving, facilitation and coordinator of interdisciplinary teams, profit and non-profit entities, she is driven by serving the community. Her motto is Financial Empowerment & Knowledge for All. The Maryland Reentry Resource Center's mission is to reduce Maryland's recidivism rate by providing the support and direction needed post-incarceration. Vanessa aims to inspire people to lift their game by making the problem solving process highly collaborative.
Learning Objectives:
Learn how to empower clients with tools to keep track of their income and bills
Learn how to empower clients to find and use resources that will help them reach their financial goals
Learn how to empower clients to understand and manager their credit wisely
Learn how to empower clients to create and live within a budget and also save
Agenda:
Link to Agenda: https://www.dropbox.com/scl/fi/2uocv5ohubvwz2dh3xoup/YMYG-agenda-for-February-5-2019-typos-fixed.docx?dl=0&rlkey=ry9p8j81idzfvrc8dw8o9130t
This presentation is open to:
Behavior Analysts
Social Workers
Professional Counselors
Therapists
Psychologists
Licensed Mental Health Practitioners
Other professionals interacting with populations engaged in mental health based services
This online class is offered at an introductory level ,and is beneficial for a beginner level clinician:
New practitioners who wish to gain enhanced insight surrounding the topic
Experienced practitioners who seek to increase and expand fundamental knowledge surrounding the subject matter
Advanced practitioners seeking to review concepts and reinforce practice skills and/or access additional consultation
Managers seeking to broaden micro and/or macro perspectives
Official information
Refunds: Registrants who are unable to attend a Thrapy Express seminar or live webinars may ask for, and will receive, a credit or refund (your choice). Refund requests will be processed within 3 business days. When an attendee knows in advance that they are unable to attend we ask that they inform Thrapy Express ahead of time by emailing [email protected] or by calling or texting (631) 202-1010 this allows us to free up the spot in the training in the event that a training is at or near capacity.
Disability Access: If you require ADA accommodations, please contact our office 30 days or more before the event. We cannot ensure accommodations without adequate prior notification.
Please Note: Licensing Boards change regulations often, and while we attempt to stay abreast of their most recent changes, if you have questions or concerns about this course meeting your specific board's approval, we recommend you contact your board directly to obtain a ruling.
The grievance policy for trainings provided by the NEFESH INTERNATIONAL is available here
Satisfactory Completion: Participants must have paid the tuition fee, logged in and out each day, attended the entire webinar, and completed an evaluation to receive a certificate (If this is a pre-recorded program, a post-test with a passing grade of 80% to receive a certificate.) Failure to log in or out will result in forfeiture of credit for the entire course. No exceptions will be made. Partial credit is not available. Certificates are available after satisfactory course completion by clicking here
Participants will receive their certificate electronically upon completion of the webinar and course evaluation form.
There is no conflict of interest or commercial support for this program.