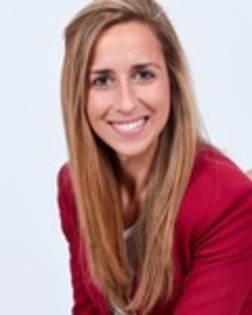 Assessing Children And Adolescents Using Basic Psychometric Instruments: Using Real Data To Achieve Real Treatment Results
60 minutes
Previously Recorded
Presenter: Sara Schwartz-Gluck, PhD, LCSW
This course is designed to provide an overview of essential skills for assessing children and adolescents. This course is geared toward master's level clinicians who already have some experience and competence in child/adolescent treatment. The course will include a lecture portion, a case example, and a brief question/answer component.
During this course, participants will receive an overview of common childhood disorders and presenting problems such as ODD, ADHD, PTSD, Autism Spectrum Disorders, OCD, anxiety, and depressions. Participants will learn about the elements of an accurate clinical assessment. They will be introduced to psychometric instruments such as the Beck Youth Inventories, the Connors Inventory, the UCLA PTSD Reaction Index, The Achenbach Child Behavior Checklist, and the Social Responsiveness scale. Participants will also learn about the limitations of those instruments in the formulation of a clinical assessment.
Sara Gluck, PhD, LCSW, is licensed in NY and NJ. She earned her BA in psychology at Touro College in Brooklyn, NY. She then completed her Master's in Social Work at Rutgers University in New Brunswick, NJ, where she became an active member in the Phi Alpha Honor Society. Sara then graduated with honors from Capella University, where she completed a Ph.D. in Psychology. Her research interests include social cognitive processes and media psychology. Sara has completed post-graduate training in Trauma Focused-Cognitive Behavioral Therapy (TF-CBT), Structured Psychotherapy for Adolescents Responding to Chronic Stress (SPARCS), Sand Play Therapy, and Parent Leadership Coaching. Sara offers clinical training and supervision to mental health professionals and is enjoys facilitating psycho-educational lectures and workshops. As the clinical director of psychotherapy at the Five Towns Wellness Center, Sara performs detailed psychological assessments and provides treatment that combines evidence-based modalities with a little bit of soul.
Learning Objectives:
Participants will receive an overview of common presenting problems
Participants will learn which psychometric testing instruments may be used to help identify and diagnose childhood disorders.
Participants will learn about the elements of a comprehensive clinical assessment.
NEFESH International SW CPE is recognized by the New York State Education Department's State Board for Social Work as an approved provider of continuing education for licensed social workers #0048
NEFESH International SW CPE is recognized by the New York State Education Department's State Board for Mental Health Practitioners as an approved provider of continuing education for Licensed Marriage and Family Therapists #0046
NEFESH International is recognized by the New York State Education Department's State Board for Mental Health Practitioners as an approved provider of continuing education for licensed mental health counselors. #MHC-0082