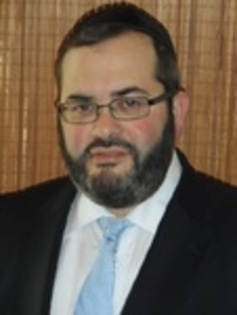 Engaging Resistant Children in Psychotherapy: The First Two Sessions
60 minutes
Previously Recorded
Presenter: Chaim Neuhoff, Ph.D.
This presentation will focus on teaching mental health professionals how to engage children and adolescents in the psychotherapy process. The workshop will address methods of guiding parents to introduce psychotherapy to children, goals for the early sessions, and various child-friendly methods of implementing these goals.
Chaim Neuhoff Ph.D.. is a clinical Psychologist who specializes in working with anger management as well as behavioral issues of children & adolescents in his private practice based in Brooklyn, New York. Dr. Neuhoff is also the founder and co-director of Nachas Consulting where he supervises Nachas Consulting associates, organizes trainings, and conducts anger-management and related groups for both children and parents. He is also Adjunct Clinical Supervisor at Ferkauf Graduate School where he supervises advanced doctoral students.
Learning Objectives:
Identify goals for the early sessions of psychotherapy with children.
Use an instructional child-friendly approach to establish rapport, set goals, and create structure with child psychotherapy clients.
Learn how to work with parents to prepare child for psychotherapy
NEFESH International SW CPE is recognized by the New York State Education Department's State Board for Social Work as an approved provider of continuing education for licensed social workers #0048
NEFESH International SW CPE is recognized by the New York State Education Department's State Board for Mental Health Practitioners as an approved provider of continuing education for Licensed Marriage and Family Therapists #0046
NEFESH International is recognized by the New York State Education Department's State Board for Mental Health Practitioners as an approved provider of continuing education for licensed mental health counselors. #MHC-0082