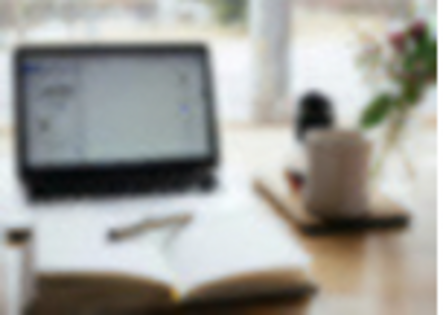 Telehealth Ethics for Today and For the Future: Creating an A Online Practice! 3 CE Credits
3 Hours, 0 Minutes
Previously Recorded
Sherrie L. Ludwick, LCPC, NCC, SEP
Add this webinar to your calendar:
---
Webinar Description
3 CE Credits - Ethics, 3 CE Contact Hours
Have you suddenly found yourself seeing clients through your computer screen without having had training to be in this positions? Get a comprehensive understanding of the ins and outs of Telehealth, your responsibilities to your clients and their responsibilities to the relationship. learning the ethical requirements of Telehealth as well as how to achieve benefits for you as the therapist and for the people you are seeing through the computer.
Like this webinar? Click here to view packages that contain this webinar.
Click on the webinar title to view the package:
Qualifications:
Sherrie L. Ludwick, LCPC, NCC is a trauma specialist, trained in Somatic Experiencing (SE), Transforming the Experience-Based Brain (TEB) and Internal Family Systems (IFS), along with other techniques used to treat trauma. Sherrie is also an AASECT certified Sex Therapist and a Somatic Experiencing Practitioner (SEP) certified by the Somatic Experiencing Institute. She has spent years studying and teaching HIPAA requirements around the use of technology for individual and group practices, which includes keeping up with the legal and ethical practices of telehealth.
Learning Objectives:
Participants will be able to explain how HIPAA & Codes of Ethics inform Telehealth and the changes that resulted from Covid-19.
Participants will be able to set up and utilize different telehealth equipment.
Participants will understand and be able to implement the expected Therapist & Client Responsibilities when using telehealth
Participants will be able to identify what to do and not do in a telehealth session
Participants will be able to differentiate between acceptable electronic payments and will describe awareness of insurance filing modifications
Agenda:
1. Introductions and Survey Questions (15 minutes)
2. HIPAA Security and Privacy Rules (15 minutes)
• Connection to Telehealth
• Keeping Telehealth Secure
• Protecting ePHI and the therapist.
• Why you shouldn't use SMS, Skype or email for
Telehealth
 
3. Changes that came and went with Covid (30 minutes)
• What is the new normal
• How do we know what are responsibility is based on
license, location of client and therapist, and State.
• What personal risk management plans do we have?

4. Setting up for Telehealth (10 minutes)
• Lights, Monitor, Camera, Connections, Eye support
• Choosing a platform with BAA
• Client and therapist set up responsibilities

5. Responsibilities and what to be aware of During the
Telehealth Session (30 minutes)
• Initial vs on-going sessions
• What's being seen on screen
• Online Disinhibition Effects
• American Telemedicine Association's advice
• Video – What to do or not do in Video session
 
6. Things to do After the Session
• Document
• Billing
• Self- Care
 (30 minutes)

7. Differences in Intrastate, Interstate, and International
provisions (20 minutes)
• What are the laws?
• What is the culture and how does it differ from mine?
• What's the support culture?

8. Reviewing the parts of Telehealth as per American
Psychological Association (15 minutes)

9. Wellness/Isolation Well-Being checklist (10 minutes)

10. Sharing forms
• Insurance
• Consents
• Expectations
• Explanations

11. Questions and Answers
This presentation is open to:
Behavior Analysts
Social Workers
Professional Counselors
Therapists
Psychologists
Licensed Mental Health Practitioners
Other professionals interacting with populations engaged in mental health based services
This online class is offered at an intermediate level ,and is beneficial for an intermediate level clinician:
New practitioners who wish to gain enhanced insight surrounding the topic
Experienced practitioners who seek to increase and expand fundamental knowledge surrounding the subject matter
Advanced practitioners seeking to review concepts and reinforce practice skills and/or access additional consultation
Managers seeking to broaden micro and/or macro perspectives
Official information
Refunds: Registrants who are unable to attend a Thrapy Express seminar or live webinars may ask for, and will receive, a credit or refund (your choice). Refund requests will be processed within 3 business days. When an attendee knows in advance that they are unable to attend we ask that they inform Thrapy Express ahead of time by emailing [email protected] or by calling or texting (631) 202-1010 this allows us to free up the spot in the training in the event that a training is at or near capacity.
Disability Access: If you require ADA accommodations, please contact our office 30 days or more before the event. We cannot ensure accommodations without adequate prior notification.
Please Note: Licensing Boards change regulations often, and while we attempt to stay abreast of their most recent changes, if you have questions or concerns about this course meeting your specific board's approval, we recommend you contact your board directly to obtain a ruling.
The grievance policy for trainings provided by the NEFESH INTERNATIONAL is available here
Satisfactory Completion: Participants must have paid the tuition fee, logged in and out each day, attended the entire webinar, and completed an evaluation to receive a certificate (If this is a pre-recorded program, a post-test with a passing grade of 80% to receive a certificate.) Failure to log in or out will result in forfeiture of credit for the entire course. No exceptions will be made. Partial credit is not available. Certificates are available after satisfactory course completion by clicking here
Participants will receive their certificate electronically upon completion of the webinar and course evaluation form.
There is no conflict of interest or commercial support for this program.