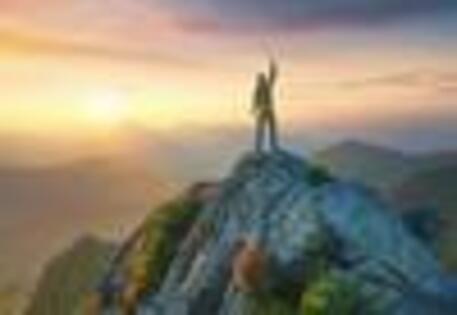 Unlocking the Keys To Motivational Interviewing (Recorded)
3 Hours, 0 Minutes
Previously Recorded
Alesha Perkins, LCSW; Vicki-Lynn Brown, LCSW
Add this webinar to your calendar:
---
Webinar Description
Motivational Interviewing (MI) is a popular client-centered form of counseling that helps clients to reason their way to the conclusion that they need to change their behaviors. This training will provide the fundamentals of MI. Participants will have the opportunity to engage in interactive activities to put this technique into action.
(Trainer: Alesha Perkins is a Licensed Clinical Social Worker in Virginia and North Carolina and a Certified Case Manager. Alesha has over 19 years of experience in the social work field with focuses on medical social work, child protective services, case management, mental health and substance abuse counseling. Ten years ago she began her instructional career providing ethics trainings to dialysis providers, and since then has created and facilitated numerous trainings for mental health and medical professionals. Alesha is a former Clinical Director for a mental health agency and currently works for a health insurance provider as a Program Manager. In addition, she provides clinical supervision and is an instructor for Perkins Medical Services which is family-owned and has been in business for 21 years.)
(Trainer, Vicki-Lynn Brown is a Licensed Clinical Social Worker in North Carolina and holds a retired license as a Certified Case Manager. She received her Bachelor of Arts in English and Education from Colgate University in Hamilton NY and her Master of Social Work from the University of North Carolina at Chapel Hill. Ms. Brown's 27-year career in social work included conducting groups for research and coordinating research studies in areas such as coping skills in children, parenting skills, and mother baby communication. She has been a group facilitator for men charged with domestic violence. Vicki began teaching Motivational Interviewing to case managers and obtained certification from Auburn University Motivational Interviewing Training Institute (AUMITI) in 2007. Vicki remained a social work case manager and Motivational Interviewing Trainer for 16 years. She is now semi-retired.)
Learning Objectives:
Definition of MI
Principles of MI
Five opening strategies
Biomedical vs. Psychosocial Model
Rolling with resistance and Change Readiness
Practice and enhance MI skills
Agenda:
Introduction/Icebreaker
Definition of MI
What is MI and what it is not
Principles of MI
Express Empathy
Develop Discrepancy
Roll with Resistance
Support Self-Efficacy
Barriers
Five Open Strategies for MI
What's the Big Deal?
Biomedical vs Psychosocial
Rolling with Resistance
Traps to Avoid and Strategies
Change Readiness
Ingredients of Change
Stages of Change Readiness
Signs of Readiness
Social Styles
Methods to Elicit Change Talk
Moving into a Change Plan
MI Tips
Putting it into Action: Role Playing (breakout rooms)
This presentation is open to:
Behavior Analysts
Social Workers
Professional Counselors
Therapists
Psychologists
Licensed Mental Health Practitioners
Other professionals interacting with populations engaged in mental health based services
This online class is offered at an introductory level ,and is beneficial for a beginner level clinician:
New practitioners who wish to gain enhanced insight surrounding the topic
Experienced practitioners who seek to increase and expand fundamental knowledge surrounding the subject matter
Advanced practitioners seeking to review concepts and reinforce practice skills and/or access additional consultation
Managers seeking to broaden micro and/or macro perspectives
Official information
Refunds: Registrants who are unable to attend a Thrapy Express seminar or live webinars may ask for, and will receive, a credit or refund (your choice). Refund requests will be processed within 3 business days. When an attendee knows in advance that they are unable to attend we ask that they inform Thrapy Express ahead of time by emailing [email protected] or by calling or texting (631) 202-1010 this allows us to free up the spot in the training in the event that a training is at or near capacity.
Disability Access: If you require ADA accommodations, please contact our office 30 days or more before the event. We cannot ensure accommodations without adequate prior notification.
Please Note: Licensing Boards change regulations often, and while we attempt to stay abreast of their most recent changes, if you have questions or concerns about this course meeting your specific board's approval, we recommend you contact your board directly to obtain a ruling.
The grievance policy for trainings provided by the NEFESH INTERNATIONAL is available here
Satisfactory Completion: Participants must have paid the tuition fee, logged in and out each day, attended the entire webinar, and completed an evaluation to receive a certificate (If this is a pre-recorded program, a post-test with a passing grade of 80% to receive a certificate.) Failure to log in or out will result in forfeiture of credit for the entire course. No exceptions will be made. Partial credit is not available. Certificates are available after satisfactory course completion by clicking here
Participants will receive their certificate electronically upon completion of the webinar and course evaluation form.
There is no conflict of interest or commercial support for this program.