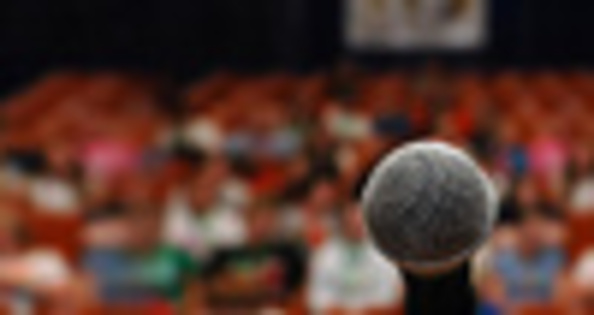 Winter Virtual Conference Day 2
1260 minutes
This webinar has multiple parts:

View all webinar dates & times
This webinar has multiple parts:

View all webinar presenters
Webinar Description
First Annual CE You!
Winter Virtual Conference!
Day 2, January 12, 2022
This Conference will take place completely online.
At the time of each class, select the class from the time-slot that you want you to enter. Once you register for this package, there is no need pre-register or select your classes, until you enter on that date.
10:00 am – 1:00 pm EST

Select one of the following classes
Class A
The Intersection of Faith and Intimate Partner Abuse (3 CE Credits – Cultural Competence)
Faith or religious beliefs can present a barrier to safety for individuals experiencing Intimate Partner Violence (IPV). Likewise, many people outline their faith and beliefs as justifications for abusive behaviors. This workshop will provide a foundational understanding of the intersection of faith and IPV. Participants will gain strategies to support survivors as they navigate safety, their identified obligations to their religious beliefs, and their associated emotions.
This workshop will also address worker cultural humility and the need for culturally appropriate intervention strategies addressing the intersections of faith/religion, gender identity, race/culture and intimate partner violence.
(Trainer, Chandra Dawson, LISW, LCSW is a social worker with over 20 years of social work practice serving various marginalized populations primarily comprised of communities of color. She has years of organizational experience including crisis intervention, supervision, training, project management and senior leadership within organizations serving domestic violence and sexual assault survivors and numerous marginalized populations. She is the founder of The MACRO Project where she supports organizations in addressing the trauma-informed intersectional service and advocacy needs of individuals and communities.)
Class B
Facilitating the Right PATH (Promoting Attachment and Trauma Healing) for Parents/Caregivers (3 CE Credits)
Because building resilience is all about relationships, it's critical that we help the parents and caregivers of the children we serve to have the tools and support they need. This presentation will be centered around ATN's PATH framework (Promoting Attachment and Trauma Healing) and how this framework can increase understanding, build and strengthen skills and grow emotional resiliency of parents and caregivers. We will focus on the relational aspects of attunement and attachment, and the importance of recognizing co-regulation as the key to acquiring self-regulation skills. We will also discuss how trauma shows up in the classroom and discuss how to help caregivers become advocates for their children impacted by trauma.
(Trainer, Ginger Healy LCSW has worked as a social worker in the field of child and family services, hospital trauma and international adoption. She is currently the parent program director for the Attachment and Trauma Network. She has been twice awarded the Angels in Adoption Award and is married with four children).
2:00 pm - 5:00 pm
Select one of the following classes
Class A
Unlocking the Keys To Motivational Interviewing (3 CE Credits)
Motivational Interviewing (MI) is a popular client-centered form of counseling that helps clients to reason their way to the conclusion that they need to change their behaviors. This training will provide the fundamentals of MI. Participants will have the opportunity to engage in interactive activities to put this technique into action.
(Trainer: Alesha Perkins is a Licensed Clinical Social Worker in Virginia and North Carolina and a Certified Case Manager. Alesha has over 19 years of experience in the social work field with focuses on medical social work, child protective services, case management, mental health and substance abuse counseling. Ten years ago she began her instructional career providing ethics trainings to dialysis providers, and since then has created and facilitated numerous trainings for mental health and medical professionals. Alesha is a former Clinical Director for a mental health agency and currently works for a health insurance provider as a Program Manager. In addition, she provides clinical supervision and is an instructor for Perkins Medical Services which is family-owned and has been in business for 21 years.)
(Trainer, Vicki-Lynn Brown is a Licensed Clinical Social Worker in North Carolina and holds a retired license as a Certified Case Manager. She received her Bachelor of Arts in English and Education from Colgate University in Hamilton NY and her Master of Social Work from the University of North Carolina at Chapel Hill. Ms. Brown's 27-year career in social work included conducting groups for research and coordinating research studies in areas such as coping skills in children, parenting skills, and mother baby communication. She has been a group facilitator for men charged with domestic violence. Vicki began teaching Motivational Interviewing to case managers and obtained certification from Auburn University Motivational Interviewing Training Institute (AUMITI) in 2007. Vicki remained a social work case manager and Motivational Interviewing Trainer for 16 years. She is now semi-retired.)
Class B
Getting Clarity in the First Session Using ISTDP (Intensive Short Term Dynamic Psychotherapy)
ISTDP is an evidence-based, accelerated psychotherapy which draws from psychoanalytic theory, neuroscience and attachment theory. Developed by Dr. Habib Davanloo, this approach is experiential and relational, privileging the patient's emotional experiencing within the context of the therapeutic relationship, thus providing a corrective emotional experience where all the patient's feelings can be validated and explored. The therapist is active and engaged, tracking the patient's response to intervention moment by moment, monitoring the patient's anxiety level and helping the patient recognize and relinquish those defenses which perpetuate their suffering. This workshop provides an overview of key principles in ISTDP, with particular emphasis on how to offer clarity and hope in the first session.
(Adele Natter, an experienced clinician with more than 40 years of experience, provides psychotherapy to adults, adolescents and children. She is on the faculties of the Psychiatry Residency Program at George Washington University and the School of Professional Psychology at George Washington University. She holds advanced certificates in ISTDP, child and adolescent therapy and in DBT.
Mary Blotzer has been in practice for more than 35 years and completed her core training in ISTDP at the ISTDP Institute in Washington, D.C. She is the co-author of Sometimes you just want to feel like a human being: case studies in empowering psychotherapy for persons with disabilities.)
6:00 pm – 9:00 pm
Select one of the following classes
Class A
YOU are the Cake! (3 CE Credits)
Therapist Hillary Bolter says "Early on in my days as a therapist, a mentor said to me, 'YOU are the cake, Hillary'. What does cake have to do with being a therapist?! She explained further, 'Who YOU are, how YOU show up with clients, THAT is the bulk of our work as therapists. The skills and tools we bring to sessions are the icing, but remember, YOU are the cake.' "
In this session, we will play around with the synthesis of the roots of humanistic psychology, Motivational Interviewing spirit, and who we are as therapists as tools to enhance the change process with clients. We are in this business to help people change! Come learn about the key ingredients to this process! Ms. Bolter will also share recent findings from 70 years of psychotherapy research from the 2021 book by Bill Miller & Theresa Moyers. Enhance your flavor of cake, and learn evidence-based methods of showing up in the room.
(Trainer Hillary Bolter, has been a member of the Motivational Interviewing Network of Trainers (MINT) since 2011. She is a Licensed Clinical Social Worker & Addiction Therapist, and absolutely delights in helping individuals, groups, and organizations learn the essential skills of Motivational Interviewing! Hillary has worked as a helping professional for 20 years. Her experiences range from working in wilderness therapy to community mental health to providing in-home & school based services. She has been a therapist with specialties including working with veterans, anxiety, trauma, and addictions.
Class B
Ethics and Authenticity in Play Therapy: Using Self Disclosure as a tool. (3 CE credits – Ethics)
The debate regarding the use of therapist self-disclosure in therapy sessions has been a long-standing dilemma for many mental health therapists. With research studies primarily focused on the use of self-disclosure with adult clients, the verdict is still out as to whether self-disclosure is appropriate and when it might be helpful. Limited research is available regarding the use of self-disclosure with child clients, and play therapists are tasked with the ethical decision of whether to engage in self-disclosure, how much and in what context self-disclosure is appropriate and how this might look during a play therapy session with a child.
This training focuses on examining the research that is available, discussing ethical considerations in the use of self-disclosure as well as exploring the types of self-disclosure and the possible reasons for engaging in self-disclosure as a therapeutic tool. The training will focus on the play therapy model of Synergetic Play Therapy, discussing elements of resonance, window of tolerance and co-regulation. During this training, the facilitator will discuss anecdotal case studies pertaining to using self-disclosure - identifying both positive and negative experiences. Interventions and techniques will be discussed as to how to utilize appropriate experiential self-disclosure in the play therapy room.
(Trainer: Christina Scott, LPCC-S, NCC is a licensed counselor and supervisor in Ohio. A proud geek therapist, she utilizes superheroes and pop culture in her work with clients. She is a Registered Play Therapist and is certified in Trauma Focused CBT. Christina owns an online private practice called Rising Action Counseling. She chose this field because she loves connecting with others and is a life-long learner.)
Select one of the following classes for each time slot. Earn up to 9 CEs.
Webinars included in this package:
The Intersection of Faith and Intimate Partner Abuse (3 CE Credits – Cultural Competence)
Facilitating the Right PATH (Promoting Attachment and Trauma Healing) for Parents/Caregivers
Steer Clear of Traffik: Child Sex Trafficking Prevention and Intervention
Unlocking the Keys To Motivational Interviewing (3 CE Credits)
Getting Clarity in the First Session Using ISTDP (Intensive Short Term Dynamic Psychotherapy)
Ethics and Authenticity in Play Therapy: Using Self Disclosure as a tool (3 CE credits – Ethics)
YOU Are the Cake: Evidence-based methods for showing up in the room
Official information:
Refunds:
Registrants who are unable to attend a Thrapy Express seminar or live webinars may ask for, and will receive, a credit or refund (your choice). Refund requests will be processed within 3 business days. When an attendee knows in advance that they are unable to attend we ask that they inform Thrapy Express ahead of time by emailing
[email protected]
or by calling or texting (631) 202-1010 this allows us to free up the spot in the training in the event that a training is at or near capacity.
Disability Access: If you require ADA accommodations, please contact our office 30 days or more before the event. We cannot ensure accommodations without adequate prior notification.
Please Note: Licensing Boards change regulations often, and while we attempt to stay abreast of their most recent changes, if you have questions or concerns about this course meeting your specific board's approval, we recommend you contact your board directly to obtain a ruling.
The grievance policy for trainings provided by the NEFESH INTERNATIONAL is available
here
Satisfactory Completion:
Participants must have paid the tuition fee, logged in and out each day, attended the entire webinar, and completed an evaluation to receive a certificate (If this is a pre-recorded program, a post-test with a passing grade of 80% to receive a certificate.) Failure to log in or out will result in forfeiture of credit for the entire course. No exceptions will be made. Partial credit is not available. Certificates are available after satisfactory course completion by clicking
here
Participants will receive their certificate electronically upon completion of the webinar and course evaluation form.