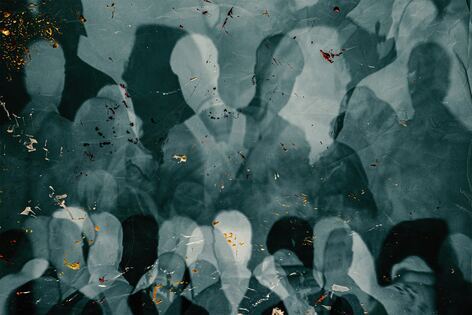 Implicit Bias, Cognitive Distortions, and Transgenerational Trauma
6 Hours, 0 Minutes

Tuesday, November 28th, 2023
Class 1: 11:00 AM EDT
Class 2: 2:45 PM EDT
Simcha Feuerman
Nancy Michael, PhD

Add this webinar to your calendar:
---
Webinar Description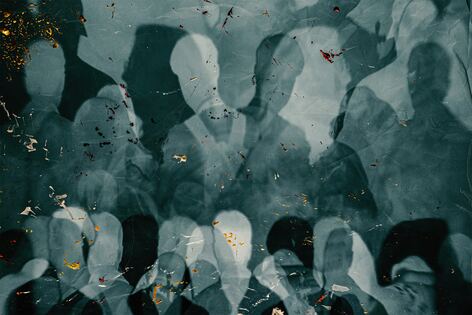 Full Day Webinar
November 28, 2023
10:00 AM - 4:45 PM EST
This Full Day Webinar includes two excellent classes, a total of 6 CE Credits. The cost of the full day is $99.99. You may attend an individual class for $59.99. This webinar is live and interactive.
To register for the FULL DAY Click "BUY IT NOW". To register for just one class, click on the Class/link below.
If you have any difficulty registering, please email us here.
10:00 AM - 1:00 PM EST
Mental health professionals, like the people they treat, can suffer from arbitrary, distorted, or maladaptive beliefs. These beliefs can be about themselves, their work, or the world around them. They can be based on past experiences, negative self-talk, or unrealistic expectations. These beliefs can lead to problems in effectively relating to clients and excessive counter transference.
This workshop will address the clinical issues associated with some of the common distortions that can disable practitioners from functioning at their best to provide best practice therapy. Attendees will gain insights into the application of CBT methodology to examine their own beliefs about themselves in their practice, and to challenge the validity of beliefs that may be irrational and disabling and thus affect the client's care. The presentation will also explore transference and countertransference from a psychoanalytic perspective as they apply to practitioners' boundaries, competency, and self-disclosure. Strategies for minimizing these dynamics will be provided. This workshop will blend CBT and Psychoanalytic techniques so that practitioners can use them dynamically during sessions and in reflective practice.
(trainer, Simcha Feuerman LCSW-R, DHL a clinician in private practice, specializing in high-conflict couples and families and male sexual health)
1:45 PM - 4:45 PM EST
In part one, the instructor will ask participants to apply their own experiences to generate a personal framework for building an understanding of implicit bias. Part one will begin with determining a common definition of implicit bias and then move toward evaluation of how our individual socialization creates the neural underpinnings of implicit bias. Our conversation will move towards understanding the neurobiological processes of implicit bias with the goal of creating a working model of brain processes. This model can be used as a guide to aid in articulating how differential brain function can ultimately generate an opinion/strong feeling about an individual or group of people without conscious recognition of the cognitive process.
Part two will build upon the understanding of implicit bias and begin to connect how implicit biases inform racism and transgenerational trauma. To understand how systemic racism can result in transgenerational trauma, one must have an awareness of the neurobiology of threat detection and stress physiology. An overview of the threat detection systems and stress physiology will be provided and used as a framework to provide insight how it feels to experience racism or discrimination. With an understanding of the bodily senses that are associated with being the target of racism or discrimination, the conversation will focus on US history to provide a perspective of how systemic racism in the US continues to give rise to transgenerational trauma for Black Americans. Given current events in the US, this discussion will focus on issues of Black Americans, however principles of implicit bias, threat detection and stress response are data of human physiology and neurobiology. Therefore, these principles can be applied to any human of any marginalized identity, hopefully helping us all have a little more awareness of our own body processes and reactions thereby giving a choice about what we do next.
(Since December of 2014, Dr. Nancy Michael has served as the Director of Undergraduate Studies for the Neuroscience and Behavior major at the University of Notre Dame. In her few years as faculty, Dr. Michael's dedication to excellence, innovation in education and commitment to community wellness have earned her numerous teaching, advising and community awards. In partnership with multiple community organizations, Dr. Michael works to develop and implement NEAR (neuroscience, epigenetics, adverse childhood experiences, resilience) science approaches that aim to mitigate the impact of toxic stress on individuals and communities. Her research uses a community-based change theory model to work with community organizations in developing population specific NEAR-based strategies to support organizational and community efforts in becoming trauma-informed.)
Webinars included in this package:
The Seventeen Cognitive Distortions That Interfere with Therapist Success
Certificates Provider -These webinars offer 6 Live Interactive Continuing Education Credits

CE You! is an approved sponsor of the Maryland Board of Social Work Examiners for continuing education credits for licensed social workers in Maryland. CE You! maintains responsibility for this program.
This presentation is open to:
Behavior Analysts
Social Workers
Professional Counselors
Therapists
Psychologists
Licensed Mental Health Practitioners
Other professionals interacting with populations engaged in mental health based services
This online class is offered at an introductory level ,and is beneficial for a beginner level clinician:
New practitioners who wish to gain enhanced insight surrounding the topic
Experienced practitioners who seek to increase and expand fundamental knowledge surrounding the subject matter
Advanced practitioners seeking to review concepts and reinforce practice skills and/or access additional consultation
Managers seeking to broaden micro and/or macro perspectives
Official information
Refunds: Registrants who are unable to attend a Thrapy Express seminar or live webinars may ask for, and will receive, a credit or refund (your choice). Refund requests will be processed within 3 business days. When an attendee knows in advance that they are unable to attend we ask that they inform Thrapy Express ahead of time by emailing [email protected] or by calling or texting (631) 202-1010 this allows us to free up the spot in the training in the event that a training is at or near capacity.
Disability Access: If you require ADA accommodations, please contact our office 30 days or more before the event. We cannot ensure accommodations without adequate prior notification.
Please Note: Licensing Boards change regulations often, and while we attempt to stay abreast of their most recent changes, if you have questions or concerns about this course meeting your specific board's approval, we recommend you contact your board directly to obtain a ruling.
The grievance policy for trainings provided by the NEFESH INTERNATIONAL is available here
Satisfactory Completion: Participants must have paid the tuition fee, logged in and out each day, attended the entire webinar, and completed an evaluation to receive a certificate (If this is a pre-recorded program, a post-test with a passing grade of 80% to receive a certificate.) Failure to log in or out will result in forfeiture of credit for the entire course. No exceptions will be made. Partial credit is not available. Certificates are available after satisfactory course completion by clicking here
Participants will receive their certificate electronically upon completion of the webinar and course evaluation form.
There is no conflict of interest or commercial support for this program.