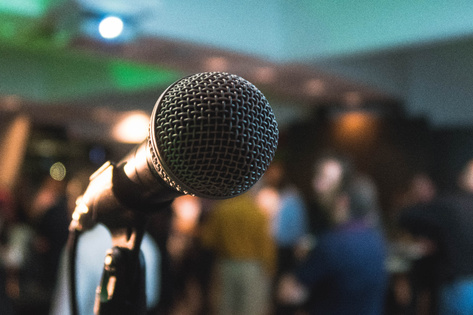 5th Annual CE You! Summer Mini Conference! DAY 2
1200 minutes
This webinar has multiple parts:

View all webinar dates & times
This webinar has multiple parts:

View all webinar presenters
Webinar Description
5th Annual CE You!
Summer Mini Conference!
August 9 - 10, 2022
2 Days, Up to 20 CE Credits!
Join us for our 5th Annual CE You!
Summer Mini Conference!
This Conference will take place completely online.
This 2 day program is jam packed with training and will provide you with up to
20 Live Interactive CE Credits
The full conference includes Ethics and as well as Cultural Competence!
You can attend the full conference or select specific classes to attend.
Day 2 – August 10, 2022
9:30 am – 12:30 pm
Select one of the following classes
Class A
Using Metaphors and Storytelling to teach DBT Skill (3 CE Credits)
In her seminal work introducing Dialectical Behavior Therapy, Marsha Linehan points to the need to teach DBT through metaphors and stories. Comparing something that is abstract, complex, and difficult to something concrete and tangible allows people to go beyond simple cognition, to understanding the more complex realities of life. DBT skills training has received empirical support to be used in the treatment of many different conditions. It has also been shown to enhance social and global functioning.
This training will examine the rationale for using metaphors and storytelling to teach DBT skills, plus practical tips for doing so effectively. Metaphors and storytelling will be used to provide an overview of the four DBT modules (Mindfulness, Emotion Regulation, Interpersonal Effectiveness) as well as the DBT concept of Radical Acceptance.
(Trainer, James J Esmail, PsyD is a licensed clinical psychologist who has been in practice for 26 years. Dr. Esmail is a staff psychologist at the state psychiatric hospital in Cincinnati, Ohio and is in private practice, providing DBT (Dialectical Behavior Therapy) skill training in both sites. Dr. Esmail is the author of DBT Metaphors and Stories: Understanding the Skills that Make Life Worth Living (2020, Routledge). Dr. Esmail is also an adjunct professor in the graduate school of psychology, Xavier University.)
Class B
Your Money Your Goals: An Empowerment Toolkit (3 CE Credits)
The Your Money, Your Goals toolkit, created by the Consumer Financial Protection Bureau is comprehensive and brings together information, tools, and links to other resources case managers and social workers can use to help clients build skills in managing money, credit, debt, and financial products. Having all these resources in one place can make it easier for you to bring financial empowerment concepts into conversations you may already be having. This can help the people you work with increase the financial stability in their lives.
Although, sharing this information and tools may feel like a completely different job from your current one, another thing you're being asked to add to your workload, once you're familiar with the resources in this toolkit, it can become natural to integrate its contents into the work you do every day.
(Trainer, Vanessa Bright, MBA, AFC (Accredited Financial Counselor), is the Founder and Executive Director of The Maryland Reentry Resource Center. An effective leader, comfortable with problem solving, facilitation and coordinator of interdisciplinary teams, profit and non-profit entities, she is driven by serving the community. Her motto is Financial Empowerment & Knowledge for All. The Maryland Reentry Resource Center's mission is to reduce Maryland's recidivism rate by providing the support and direction needed post-incarceration. Vanessa aims to inspire people to lift their game by making the problem solving process highly collaborative.)
1:10 pm - 5:30 pm
Select one of the following classes

Class A
Signaling safety for LGBTQ clients: Ethics, Suicide Prevention and cultural competency (4 CE Credits)
LGBTQ individuals are at an elevated risk of experiencing suicidality and suicide, and there is a need for treatment modalities that can address the unique needs of this community when providing treatment. We know that culturally competent care is one of the most important protective factors for members of the LGBTQ community.
This course will help attendees gain competency and awareness of the community and unique elements for providing care. It will provide updated information on recent research regarding the issues and evidence based care, as well as how standard practices can be modified to meet the unique needs of this population. It will also provide necessary ethical information about confidentiality and mandated reporting when working with Suicidality and the LGBTQ community.
(Trainer, Kalliroi Matsakis, LICSW LCSW-C, is a trauma informed expressive therapist. Kalea has worked in many parts of the mental health system, including crisis intervention and as a therapist in both private and community practice. Her focus is on the LGBTQ community, dissociation and suicidality. Currently, she serves as the Clinical Director at the Wanda Alston Foundation.)
Class B
Navigating the Nervous System - Incorporating Nervous System Know How into Play Therapy (4 CE Credits)

Ever wonder what's happening inside of you and your clients as you play? Come explore the primary role your nervous system takes in the play therapy room. Drawing from current research in interpersonal neurobiology, relational neurosciences, and more, this introduction to the nervous system will help you learn how to work with your own nervous system to provide a better regulated and connected presence for your clients. By doing this, you can learn to track, monitor, and work with the underlying physiology driving your behaviors and the behaviors you see in the playroom. In turn, your clients and their caregivers can settle into a felt-sense of safety, allowing them to move towards a deeper level of healing and growth.
(Trainer, Machen Champion, LPCC-S, RPT, CATP, Certified Synergetic Play Therapist, is the owner of Wired to Bloom Therapy & Consulting, LLC, where she provides relationally-focused, neuroscience informed play therapy for children. As a self-proclaimed, "neuro-nerd" and life long learner, sharing her love and knowledge of trauma, the brain and play therapy with others is her passion.)
6:30 pm – 9:30 pm

Select one of the following classes
Class A
The Help: Preserving Integrity in the Face Moral Injury and Adversity (3 CE Credits - Ethics)
What we do starts with who we are. Deciding who we are begins with deciding who we really want to be. Recently the President of the United States asked citizens, "What kind of nation are we going to be?" Political affiliations aside, as social workers and the leaders of moral resilience and courage, this is a call to action directly to us to help our society make the decision to be a nation that puts humanity first. In this training we ask social workers to engage in self inventory to answer one question; what kind of helper will I be?
(Trainer, Keisha Atlee, LCSW-C, has served as a child welfare professional for 18 years specializing with adolescents and young adults. Keisha has served as a leader across the private and public Child Welfare Sector, Highlighting her role as a Field Liaison with Morgan State University as a pinnacle in her journey to build better social work practitioners.)
Class B
Overcoming Academic Anxiety Disorders (3 CE credits)
When children, adolescents, and/or adults learners are poor readers, test-takers, and struggle with math, it reflects on their academic and occupational achievement and raises red flags for teachers and employers. As such these difficulties can inhibit an individual's lifelong goals. This workshop concerns these problems; Academic Anxiety Disorders, which involve Test, Math, and Reading Anxiety. What are the nature of Academic Anxiety Disorders? How do you identify/spot Academic Anxiety Disorders? How can you alleviate/remediate them? This new training with John Zbornik, PhD will take a fresh look at what clinicians can do to help clients navigate through and around their Academic Anxiety Disorders.
(Trainer: John Zbornik Ph.D. is a Psychologist/School Psychologist with over 30 years of practice. John is in private practice specializing in the assessment of Learning Disabilities, Autism Attention Problems, Anxiety, Depression, and Academic Anxiety Disorders. John's research interests have concentrated upon Academic Anxiety Disorders, particularly Reading Anxiety.)
Webinars included in this package:
Using Metaphors and Storytelling to teach DBT Skill
Your Money Your Goals: An Empowerment Toolkit
Signaling safety for LGBTQ clients: Ethics, Suicide Prevention and cultural competency
Navigating the Nervous System - Incorporating Nervous System Know How into Play Therapy
The Help: Preserving Ethics and Integrity in the Face of Moral Injury and Adversity
Official information:
Refunds:
Registrants who are unable to attend a Thrapy Express seminar or live webinars may ask for, and will receive, a credit or refund (your choice). Refund requests will be processed within 3 business days. When an attendee knows in advance that they are unable to attend we ask that they inform Thrapy Express ahead of time by emailing
[email protected]
or by calling or texting (631) 202-1010 this allows us to free up the spot in the training in the event that a training is at or near capacity.
Disability Access: If you require ADA accommodations, please contact our office 30 days or more before the event. We cannot ensure accommodations without adequate prior notification.
Please Note: Licensing Boards change regulations often, and while we attempt to stay abreast of their most recent changes, if you have questions or concerns about this course meeting your specific board's approval, we recommend you contact your board directly to obtain a ruling.
The grievance policy for trainings provided by the NEFESH INTERNATIONAL is available
here
Satisfactory Completion:
Participants must have paid the tuition fee, logged in and out each day, attended the entire webinar, and completed an evaluation to receive a certificate (If this is a pre-recorded program, a post-test with a passing grade of 80% to receive a certificate.) Failure to log in or out will result in forfeiture of credit for the entire course. No exceptions will be made. Partial credit is not available. Certificates are available after satisfactory course completion by clicking
here
Participants will receive their certificate electronically upon completion of the webinar and course evaluation form.